Business Branding
& Design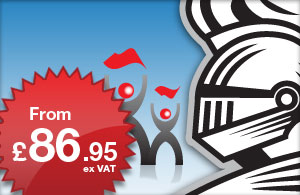 Business Branding
If you're starting a new business or carrying out a Company Formation to open a new limited company then you'll need a professional company logo to represent the face of your business. The creation of your logo will symbolize the start of your business brand and the foundations of your company in the market place. A professionally designed logo will stick in the mind of your loyal customers and members of the public alike. The first thing they think of when your company name comes to mind.
Logo and Business Stationery
Once you have had you logo designed you will then need to implement it across your business so it can start having an impact. Why not upgrade to our Corporate Identity design service that includes:
Unique logo design

Logo design incorporated into the design of:

1. Letterhead

2. Business Card

3. Compliments Slip


Choose from our professional bespoke logo design packages for an ideal start to your business brand.
Packages include:
Concepts designed according to your specification

100% satisfaction – designs tweaked where necessary to meet your requirements

Supplied in a variety of file formats and sizes
UPGRADE your logo design package to a corporate identity design.
This service includes standard logo design service + bespoke designs for your letterheads, compliments slips and business cards.
3 design concepts

Design of your business card, letterheads and compliment slips

Supplied in file formats to allow high-quality printing
This company logo design add-on incorporates design of your company logo into a digital format suitable for use in e-mails and electronic documents which can be printed from your home/office computer.
Low-Cost

Reusable

Professional looking design

Ideal for printing from direct from your PC
Shopping Basket
You have 0 items in your basket