Company Formation
Guidance

Company Formation Guidance
Registering a company and starting your own business can be a daunting thing, but we're here to show you that there is no reason to be afraid of company formation. In fact, starting a limited company is more than likely your best option.
The advantages and disadvantages of a limited company speak for themselves. Starting your own company offers the benefits of limited liability, separation between you and the business, tax efficiency which allows you to cut costs and much more.
Guiding Your Business

We want to help you get the best possible start for your business, which is why we've compiled a number of tools, guides, articles and pages to ensure you get quality company formation guidance that you can trust.
The pages listed here will ensure you know everything you need to start your own company; including making sure your business is legally compliant.
Company Formation FAQ

As well as company formation guidance, we also have a detailed company formation FAQ which will answer most of your questions and queries with regards to starting your own company, including:
What are the advantages of starting a limited company?

What sort of company is registered with company formation?

Who can carry out a Company Formation?

How can I register my limited company?

What are the memorandum and articles of association?

What is the certificate of incorporation?

How long does company formation take?

What are the alternatives to Company Formation?

How can I protect the name I choose for my company?
Sensitive and Prescribed Words
Part of starting your own company obviously involves choosing a company name. What you might not know is in doing so you have to consider what is known as "sensitive words" - these are words and phrases which are prescribed in use by Companies House in order to prevent companies from misleading the public (intentionally or not).
These words include things like "solicitor", "dentist", "authority", "chamber", "charity", "commission" etc. These words can be used, as long as the reason for doing so is genuine or at least fulfils the legal criteria.
In most cases this simply involves seeking support from the relevant body or special permission from the secretary of state.
For a low cost, we can help you use a sensitive word in your company name. Contact our team today for more information.
Company Formation Guidance Blog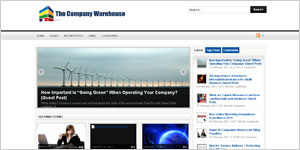 For more company formation guidance we regularly update our blog with fresh and useful content that would be relevant to your new business:
Add this feed
http://blog.thecompanywarehouse.co.uk/category/company-formation/feed/
Shopping Basket
You have 0 items in your basket