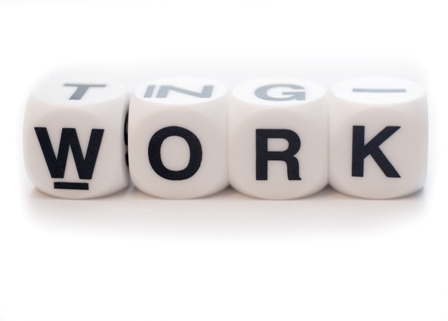 It seems that there is a national day for everything these days and this week we have National Freelancer's Day. Freelancing is becoming a more and more common career route, currently about 4.2 million people in the UK freelance; 14% of the workforce. In part this is due to a lack of full time jobs in the market leaving many people with little option but to get by on freelance contracts. Around 1 in 4 people are forced into freelancing after being made redundant from a fulltime job. There are also many people who are forced into freelancing situations by companies who want work doing but are unwilling to hire fulltime staff.
This last freelancing scenario is something HM Revenue & Customs are increasingly clamping down on through their IR35 checks. These are designed to establish whether someone really is a freelancer working for lots of different companies or whether they are conspiring with their employer to avoid National Insurance and Income taxes.
Successful freelancers can earn a lot of money, some reports give an average salary for freelancers over £50,000 per year. Many of those who earn the most from freelancing are professionals with technical skills and industry experience. The highest paid freelancers tend to work in industries likes banking, IT, and engineering.
While the financial rewards of being a freelancer can be high, many freelancers value the extra freedom they have in selecting which jobs they want to take. This does not always translate well to work/life balance though. 1 in 4 freelancers report not taking holidays while 15% say they work more than 51 hours a week.
If you are thinking about going freelance the most straightforward option is to become a Sole Trader. You simply have to register with HMRC as being self employed and then keep track of your business incomings and outgoings. It is a good idea to make the minimum National Insurance contributions (currently £2.65 per week) as you go along. At the end of the year you will have to fill in a tax return and pay tax and National Insurance on the profits from your freelancing. Although many people will be comfortable handling all of this themselves it is a good idea to consult an accountant to double check everything is being done correctly.
Some large companies insist on all of their freelancers becoming limited companies. Becoming limited can be a good decision for some freelancers. The initial set-up fees for a limited company are fairly small, usually under a hundred pounds but you will then need to spend the same again every years getting accounts audited and filed with Companies House. For many people this extra expense will be covered by the greater tax efficiency a limited company can bring. Directors of limited companies can pay lower tax than sole traders and this may be of benefit to some sole traders.
One big decision for many freelancers is whether to be VAT registered. If you are turning over more than £77,000 per year then you have to be VAT registered, below this point it is up to you. It is mainly a good idea to voluntarily register if you are in the Business to Business sector where VAT registration is the norm. Most decent sized companies will expect to be charged VAT on their invoices and by being registered you can reclaim VAT on your purchases. With VAT at 20% this is a potentially huge saving.
Ultimately going freelance is like setting up any business. Unless you already have a steady stream of work coming through you will need to have a marketing plan and consider how you can grow your freelancing business in coming years. Although many people overlook it one of the most important first steps when going freelance is to write a business plan, not least so that you can work out if you are going to earn enough every month to cover the mortgage.