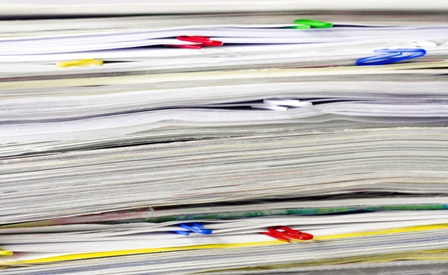 At the G8 conference in June the UK government announced plans to change some of the rules around limited companies. Their aim is to make them more transparent so that it is clearer who owns companies. In part this move towards greater transparency is a more towards more efficient taxation of company owners. It will make it harder for people to disguise who owns companies and how different companies are related to each other.
However alongside the transparency agenda some of other changes have been suggested to try and cut the red tape around running a company. The five biggest proposed changes are:
1)      All companies could be made to submit details of who owns them and what benefit they have from the company to a central register. At present Companies House have records of who owns the shares in limited companies but this does not always give an accurate picture of where the control and ownership really lies, especially if corporate shareholders are being used (where one company owns shares in another). The new rules would force people to reveal who benefits from the shares in a company, particularly if they own more than 25% of a company. This would include getting rid of 'bearer shares' and 'corporate directors' plus restricting the use of 'nominee directors'. All are common methods for disguising the ownership of companies.
2)      Where companies become insolvent the company directors can currently be disqualified from being a director of another limited company for 2 years. It is being proposed that this is increased to 5 years in some cases and that directors who have been disqualified should be offered education and training on how to run a company. If directors of an insolvent company are found to have acted fraudulently or neglectfully they could be forced to compensate people out of their own pocket.
3)      As well as banning people from being directors of companies where there has been insolvency there is also a proposal to ban them if they breach industry regulations. So, for instance, if someone is found to have breached banking regulations by the banking regulator they could be banned from being the director of any company in any sector. The government also wants to look at banning people from running UK companies if they are subject to restrictions in another country.
4)      At the moment every limited company has to update Companies House once a year about changes to the ownership and structure of their business. This is known as the Annual Return. It is being proposed that the Annual Return could be scrapped or combined with the annual accounts so that companies only need to send one lot of documents to Companies House each year rather than two.
5)      At the moment limited companies are supposed to keep a range of documents at their registered office address. This includes copies of their accounts and their register of members. As the company also has to file similar information with Companies House it has been suggested that they could opt to just have the information at Companies House, thereby reducing duplication of paperwork.
At the moment all of these changed are only proposals. The government is asking for feedback on them by the 16th September. They will then announce which of the changes will happen and lay out more details of the new rules.
The Company Warehouse have been forming UK companies for almost 10 years. Our business consultants can guide you through the process and answer any questions you might have, send them a message or give them a call on 01245 492777