The issue of late payments and the effect that it has, particularly on startups and small business, is well documented and continues to be a topic of much discussion. Only last month the Federation of Small Businesses (FSB) took the grievances of its members regarding bad payment practices to Downing Street. A look at some statistics lays bare the extent of the problem and reveals it is a worsening one. The amount owed to businesses in late payments today stands at over £46 billion, an increase of some £28 billion on what was owed in 2008.
Small businesses are particularly vulnerable to the effects of late payment because they are so dependent on maintaining healthy cash flow. A prolonged disruption in this area can have serious consequences, and in extreme cases it leads to insolvency. There can be little doubt that legislation needs to do more to address late payment practices, but in the meantime here are five tips to help you keep cash flowing.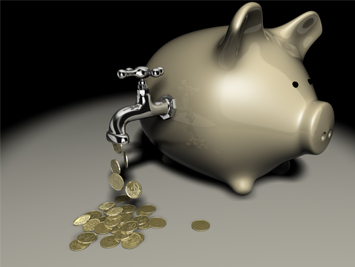 Implement a clear credit control process
This does not need to be complicated but it is vital to have some sort of mechanism in place to help ensure payment is received on time, every time. Putting into practice a structured approach with daily objectives will ensure you can take action quickly to reduce the threat of late payment.
Do credit checks on all new customers
Don't assume anything regarding the payment history of your customers. Run credit checks on every organisation that wants to buy goods or services from you before offering credit terms. A simple online credit check takes a matter of minutes and could save you considerable time and money in the future. It will give you the information and reassurance you need when making decisions about offering credit.
Leave no room for ambiguity on payment terms
Ensure that your payment terms are explicit and consistent. Make customers acutely aware about any charges that apply to late payments, to avoid future disputes and the potential for additional delays. Include your payment terms on statements, invoices and in your general business terms and conditions as a matter of course.
Send invoices quickly and accurately
Sending invoices on time is a step that many small businesses fail to take, yet it can be the difference between receiving payment on time and late. You can speed up the invoice issuing process by reverting to e-invoicing, which also provides a record when one is sent. Whatever method you to use to invoice customers, it is vital to make sure that the information on it is totally accurate as any mistakes are only going to delay processing.
Make it easy for your customers to pay
A straightforward payment process is going to make life easier for your customers and likely result in you getting your money quicker, so give them the option of paying online or by direct debit. Avoid the use of cheques if possible as these can delay processing.
The Company Warehouse offers accountancy support that is specifically designed for startup businesses. For more information call one of our Consultants on 01245 492777.