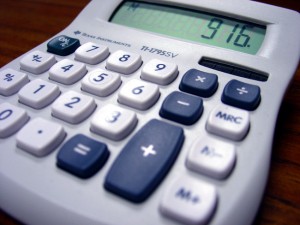 Running a growing business can involve a lot of hard work. Not least of which is the maintenance of the company accounts. Not everyone is great with figures, similarly not everyone realises their legal obligations.
Section 386 of the Companies Act 2006 lays down the duty of every company to keep proper accounts, stating:
"(1) Every company must keep adequate accounting records…
…(3) Accounting records must, in particular, contain—
(a) entries from day to day of all sums of money received and expended by the company and the matters in respect of which the receipt and expenditure takes place, and
(b) a record of the assets and liabilities of the company. "
Section 387 makes it clear that failure to comply with this regulation is a criminal offence which is punishable with imprisonment.
"(1) If a company fails to comply with any provision of section 386 (duty to keep accounting records), an offence is committed by every officer of the company who is in default…
(3) A person guilty of an offence under this section is liable—
(a) on conviction on indictment, to imprisonment for a term not exceeding two years or a fine (or both);…"
The essence of this area of law is that every director of a company is responsible for the company's accounts. Failure to comply with the law and fulfil this duty can have serious consequences for individual directors. It is therefore important to keep proper accounts, maintaining the books on a daily basis. The act also furthers this duty by requiring these accounts to be kept for a number of years.
"(4) Accounting records that a company is required by section 386 to keep must be preserved by it—
(a) in the case of a private company, for three years from the date on which they are made;
(b) in the case of a public company, for six years from the date on which they are made. "
Once again failure to comply is a criminal offence (also punishable by up to 2 years imprisonment). These are just a few of the legal obligations placed on company directors with regards to accounts and bookkeeping. Most of them can be complied with quite simply. Use of good accounting software can help ease the burden of maintaining the company books.
Related Reading:
Accounting Compliance – Fulfilling Your Duties With The Tax Man
Company Compliance – Avoiding Government fines