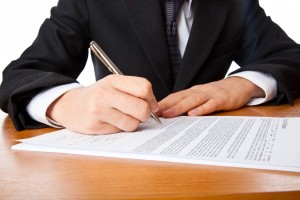 Traditionally, all limited companies had to have a company secretary. As of 6th April 2008, private limited companies do not have to have a company secretary, however many still choose to appoint one. (Public companies still have to have a company secretary.)
A company secretary doesn't fill a clerical role, and they aren't a secretary in the usual sense. The company secretary of a limited company makes sure that the company is legally compliant. They keep directors and shareholders informed of their legal responsibilities and make sure documents relating to the management of the company are up to date and correct. However it is important to note that even if you have a company secretary, the directors are still accountable so you still need to be aware of what's going on.
Many start-ups choose not to have a company secretary. Historically, when a company secretary was compulsory, most company directors named a friend or family member as the secretary simply because they had to name a person. In a public limited company (PLC), company secretaries have to be qualified for their role. In a private limited company (the most common type) the company secretary does not need any specific qualifications.
As the role of the company secretary is largely a legal one, many of the company secretaries that were appointed were not really able to complete the task properly. They were made company secretaries simply because you had to have one.
If you choose to have a company secretary, you can appoint just about anyone. The main restriction is that they cannot be the company's auditor. They can be a director and a shareholder.
We're here to help. Call our Business Consultants today on 01245 492777 for free guidance on appointing a secretary for your start-up.