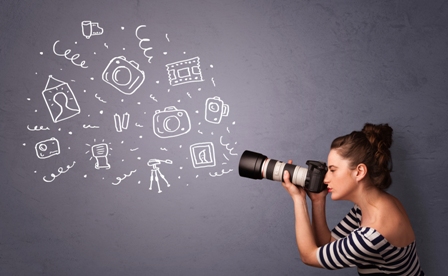 The latest report from the RBS Enterprise Tracker claims that 1 in 5 UK adults are 'hidden entrepreneurs'. These are defined as people who spend their spare time on hobbies or activities which could, or do, earn them extra income.
38% of these people reported that they earned extra money from their hobby
15% hoped to turn their hobby into a full time business
10% were using their hobby to prepare for a career change
Commenting on this research Thom Kenrick, Head of Sustainability Programmes at RBS, said "We've believed for some time that lots of people are undertaking enterprising activities without associating themselves with being an 'entrepreneur'. This research shows there is an untapped potential right across Britain of people who could be successful in business".
If you are a 'hidden entrepreneur' and you are running a business in your spare time then it is important to make sure you are doing things properly, especially if you hope to turn it into a full time business. The 3 most important steps you should take to make sure your business is properly established are:
1)      Tell HMRC. If you are earning extra income from your hobby you need to tell HM Revenue and Customs about it. For most people this will mean doing a Sole Trader registration. This tells HMRC that you are earning money from a 'self employed' activity. You can do this alongside your normal job. HMRC will then send you a Self Assessment tax return to fill in once a year where you will need to declare all of your income and pay any extra tax that might be due.
2)      Keep records. If you are running any kind of business it is essential that you keep accurate records of all of your incomings and outgoings. HMRC can ask to see these at any time so you need to make sure they are up to date. If you are only doing a few transactions a month then a simple spreadsheet may be enough. As your business grows it may be worth investing in some specialist bookkeeping software. This can usually be integrated to your business bank account and some of the cloud based bookkeeping services can also integrate to ebay and ecommerce websites making it even simpler to keep track of your money.
3)      Check your IP. No matter how small your business may be you need to make sure that you are not infringing on anyone's Intellectual Property. This will be especially important if you hope to make your business your main source of income. If you accidently start using a business or product name which someone else has registered as a company name or trademark you could be forced to change it. This may involve re-branding your whole business and could come with some hefty legal bills. It is therefore best to do a trade mark search and, if possible, start taking steps to protect your chosen business name before someone else does.
If you need help getting your new business venture correctly set-up our Business Consultants will be happy to help. Just give them a call on 01245 492777.