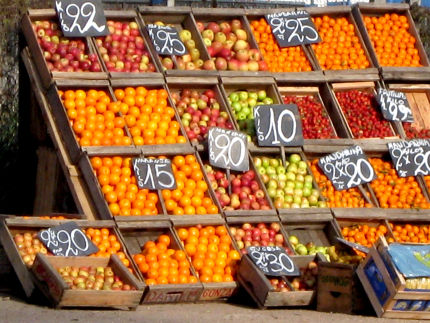 Many start up businesses struggle in the first two years of their life, battling with the competition, trying to get a foothold in the marketplace. Some of these businesses are in a market which is dominated by large national or multi-national corporations and therefore find getting the customers they need an uphill struggle. Mistakenly thinking that competition is all about price, many of these businesses will try to undercut their competitors and price their products "cheaply". There are a few pitfalls that come with this strategy. The first is the danger of inadvertently ending up with the image of being "cheap and nasty". The two words go hand in hand. Everyone wants to be able to buy low cost products and services, but conversely they want quality too. A small business trying to undercut larger, better established competitors will necessarily be forced to reduce the quality of their products in order to be able to offer them at a lower cost and still maintain a profit. So, adopting a "cheap" pricing policy may well mean the quality of their products falls, along with the price. Customers may notice this shift in quality and be put off, looking elsewhere to have their needs met. This ends with the pricing strategy back firing and the company suffering in ways it might not have planned for.
The product pricing battle is already hard enough for new companies. Those unfortunately set up in a market with strong multi-national companies will never have any hope of competing on price. Economies of scale and financing in general mean that trying to beat these companies on price alone is not even a viable option. The best hope new companies have is to tackle the market in another fashion. Find an edge or a niche and exploit it. Having a better quality product or a specific policy or company standard might make a world of difference. A number of companies have taken this stance and turned into a success, taking a large slice of the market. A recent article by the BBC (Small firms taking on the global giants) demonstrates this approach perfectly. A number of small companies are noted for their success over larger businesses in the market by simply adopting a different technique. Something simple such as supporting fair trade, only using non-genetically modified ingredients, supporting the environment with rainforest trusts and other similar strategies, have allowed a number of companies to get a better grip on the market than they otherwise would have done.
If you are about to set up a limited company we're keen to see new companies we help get started succeed in their endeavours. If they do well, it shows that we've done well. As part of improving our products/services we will soon be offering industry specific guides and papers with advice and guidance on all sorts of relevant business endeavours. Packed with helpful information, these guides will be FREE to download when registering for access to our member's area (My Company Warehouse). Already available in My Company Warehouse are a number of special offers, free software downloads, business tools and more. Take a look to see how we can help you.