A serial achiever during 24 years with NatWest in a variety of management roles, John Grantham joined local property experts, Move with Us, in 2005. Several managerial roles followed including working as Manager of the LPA Receivership Team specialising in the sales and rental of residential property. Move with Us are a Sunday Times Fast Track and Profit 100 company providing risk management solutions and effective sales and marketing channels for residential property businesses. The company proved to be the ideal place for developing and honing the skills that John is about to draw on for his new business venture, Grantham Estate and Letting Agents Ltd.
Trading as an OptimHome independent estate agent, John's business will focus on property in Cambridgeshire, particularly those in and around the market towns of St Ives, Huntingdon and St Neots. Someone who has lived and worked in the region for over 30 years, it is John's mission to channel his extensive experience across all aspects of property services into providing a unique independent estate agent service that looks after client requirements every step of the way from the valuation to the completion of the sale.
We caught up with John this week to talk about his new business and what led him to go it alone.
Q – John, tell us about what prompted you to leave Move with Us and setup on your own?
A – "It was a combination of things really. Move with Us had just restructured and the conditions for taking the plunge with a new venture were right in that my children are now grown up and my wife is a successful professional in her own right. So I decided to take the redundancy package that was on offer and focus my efforts on starting my own business.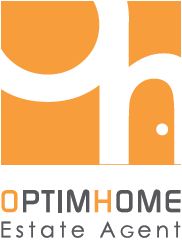 "In addition, after more than 30 years of working for other people I wanted to be my own boss. The idea of making my own decisions and not being answerable to anyone else was hugely appealing."
Q – We notice you've decided to trade as an OptimHome independent estate agent. What was the thinking behind that?
A – "All of OptimHome agents are independent and community based so the opportunity to use a public facing trading name of an established brand was too good to miss. As a start-up business, I feel my association with OptimHome, who are established in Europe and launched in the UK this year, will strengthen my credibility in the marketplace."
Q – When do you officially open for business and what have you been doing to prepare yourself?
A – "My company begins trading on 2nd January 2015. Aside from the administrative obligations, I've been doing as much research as I can obviously so that I can hit the ground running. I've also taken steps to secure an office space in St Ives. I was adamant that I wanted somewhere to work from that was away from home.  Most of the work in the office will not be customer facing though, as I plan to conduct client consultations in their own homes, so this will save on overheads in comparison to the other high street agents, which I will pass on to my clients."
Q – What will set your business apart from the competition?
A – "As well as providing the complete range of property services that you would expect from the established high street chains, my business can offer a lower fee in comparison. I'm also a firm believer that customer service is everything, so my clients can expect both an outstanding service experience as well as excellent value for money."
Q – Finally John, what is your main goal for 2015?
A – "It is my primary objective that we are able to put something in the region of 40 to 50 properties through the books over the first 12 months. If we are successful in hitting this target than we can probably look at employing some additional staff this time next year."
For more information on the property services John offers as an OptimHome Independent Estate Agent and to arrange a free no obligation market appraisal of your property, visit his website at www.johngrantham.optimhome.co.uk