Some industry research suggests that having an 0800 number for your business can get you up to 185% more phone calls from customers. The logic behind this is simple; if you make it free for people to call you there is no reason for them not to pick up the phone.
Getting customers to call is great but you also need to make sure you can always answer. Research suggests that up to 75% of customers will simply hang up and phone a competitor if they get your voice mail.
If you purchase an 0800, 0843 or 0872 number from us you will be able to instantly divert it to any UK landline or mobile using our online tool. So if you need to leave the office for an hour you can divert your 08 number to your mobile, and then change it back when you return, meaning your customers can always reach you.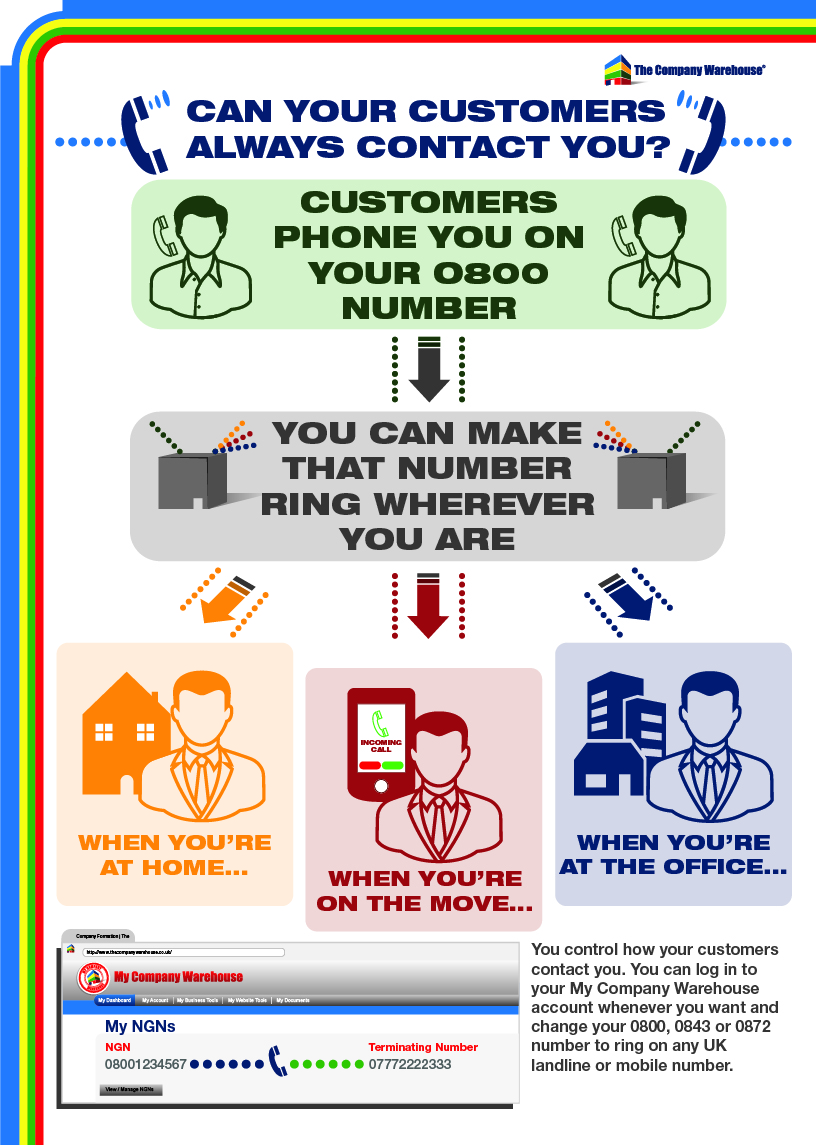 Give our consultants a call on 0800 0828 727 to set up your 0800, 0843 or 0872 number