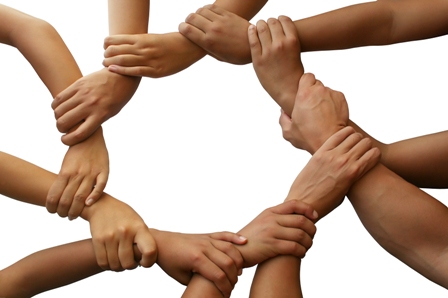 As the government cuts public spending as part of its austerity drive more public services are now being provided by charities and community groups. Many such groups will either be set up with aim of running a business such as a local shop or nursery, or will want to engage in business to support their other activities. In many cases this will take groups outside the scope of the Charity Commission rules and so another structure is required.
Many people ask us about setting up charitable, social interest and non profit companies but none of these things really exists. Instead they are names used for standard company formations which have been adapted for charitable or non profit purposes. One of the main features of UK company law is that an individual company's Articles of Association determine what it can do and how it can run. If a company is being set up for a specific charitable purpose this can be written into the company's Articles of Association. Although any type of company structure could be adapted into a charitable, or non profit, organisation most people opt for one of the following two options:
Private Company Limited by Guarantee – This is what most people mean when they talk about Charity Companies but they are also a popular option for community groups and organisations such as sports clubs. The main feature of these types of companies is that their structure is very similar to a normal limited company making them easy to understand and do business with. There are few restrictions on the type of business these companies can undertake making them a very flexible option. The "limited by guarantee" bit is that if the company comes to an end through bankruptcy it is only liable for debts to the amount guaranteed by the members who founded it. As this guarantee amount can be set on foundation it reduces the amount of risk involved. The Charity Commission offer model articles of association for setting up charity companies.
Community Interest Companies – The Community Interest Company (CIC) is not really a type of company. Rather it is a way of adapting standard company structures for community purposes. They must have a set "Community Purpose" and must pass a "Community Interest Test". In addition they have to report every year on how they are meeting their community obligations. The defining feature of a CIC is the asset lock. This is a way of permanently securing the company's assets for community use. So, for instance, if the CIC owned a piece of land or a building this asset would be dedicated for community use. The structure of the CIC would place restrictions on selling this asset and any money raised if it was sold would have to go back into the community.
The Charity Commision, Social Enterprise UK and CIC Regulator all offer a wealth of advice and guidance for anyone wanting to set up charitable companies or other non-profit organisations. Alternatively you can get in touch with our legal team who talk you through some of the different options.