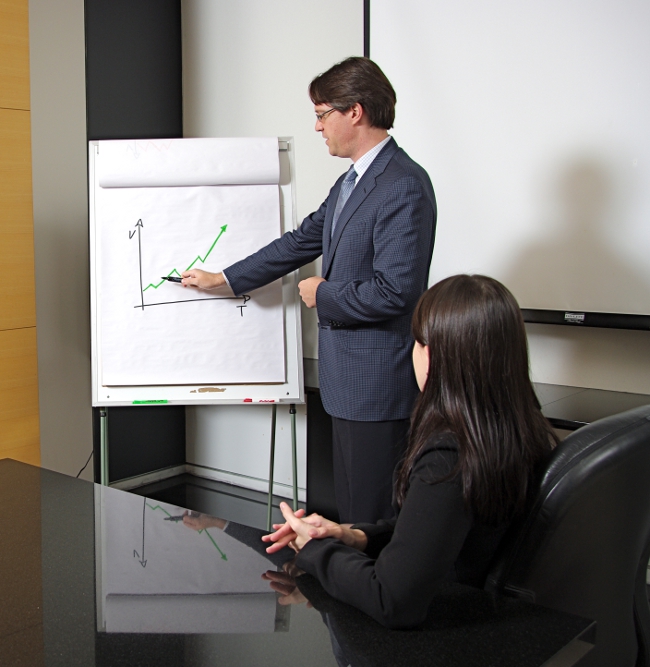 Every limited company within the UK is required to have at least one director. If a company is set up using just one director, then it is a legal requirement that the director is a person (not another company) and that person must be of at least 16 years of age. Directors must also not be disqualified from being a director by a court of law. Directors may not be an un-discharged bankrupt. If a company is to have more than one director then any one of those directors may be another limited company. Appointment of directors is carried out by the shareholders (owners) of the company and must comply with the company's articles of association. The director's powers are generally laid out by the company's articles of association.
General Responsibilities of a Company Director
A company director is in charge of running the company on a day-to-day basis and as such they have many responsibilities and duties. These are stated in detail by the Companies Act 2006 but generally include an overriding duty to act in a way that promotes the success of the company. Directors are also required to act with a certain degree of skill and in good faith. This includes obeying the law and not acting in a way which might conflict with the best interest of the company.
Specific Responsibilities
Company directors are also subject to a wide range of more specific responsibilities, covering the various aspects of running a business. These include:
Accounting Responsibilities – Company directors are responsible for ensuring that the company keeps correct accounts, including records of money both received and expended by the company. Failure to do so is a criminal offence, which can result in imprisonment.
Account and Report Submission – Company directors have a responsibility for ensuring that company accounts and company annual report is sent on time.
Director Service Contract – Directors are seen by the law as employees of the company. As such, they are required to have an employment contract in place. This is known as a director service contract. It covers things like the director's responsibilities, terms of employment, terms of termination, pay and expense entitlement and much more.
Data Protection Compliance – Directors responsibilities also include carrying out a data protection notification and ensuring the company adheres to the data protection principles laid down by the Data Protection Act 1998.
Health and Safety – Company directors are responsible for ensuring that health and safety regulations are adhered to. This specifically includes carrying out a risk assessment and having a health and safety policy in place. This is especially relevant as the company grows and employs more people.
VAT Registration and Payment – Another company director responsibility involves ensuring that if and when the company annual turnover hits £85,000 the company carries out a online VAT Registration. It is also their duty to ensure that VAT payments are made on time to HMRC and the correct amounts are sent.
Employment Regulations – Directors have a responsibility to ensure that all employment law and regulations are adhered to. This means keeping up to date with changes in the law and having appropriate employment contracts in place among other things. Registering for PAYE with HMRC and deducting the correct amount of NI and income tax from employee wages is also another key duty of company directors.
Register of Directors – According to Section 162 of the Companies Act 2006, a company director must ensure that a proper register of directors is kept and held by the company. The register must contain the particulars of the directors and be held by the company in a place suitable for inspection. Failure to ensure this responsibility is complied with may result in an offence being committed and a fine of up to £5,000.
These are just a few of the responsibilities placed on company directors in their duty of running a limited company. They are put in place to ensure that the company is not abused and the directors act in the correct way. Despite these regulations, the limited company form is still the most tax efficient and secure business form and is used by over 2 million businesses within the UK today!