The rules around limited company names are changing this weekend (more specifically on 31st January 2015). The rule change is part of a government initiative to cut red tape and business regulations and are the result of a consultation process which began in 2013. There are two main part to the changes which come in this weekend.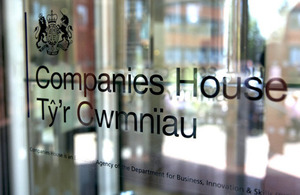 Sensitive Words
There are certain words which you can't use in a company name without special permission. So, for instance, you can't call your business 'Quality Bank Ltd' unless you are officially registered as a bank with the appropriate authorities. This is to stop people portraying their business as something it is not. With examples like Bank, Doctor, Royal and Government the logic behind this is pretty clear. However because there are over 200 words and phrases that are classed as sensitive there have always been a few oddities in the list. For instance 'Red Lion' is classes as sensitive and can't be used in a UK limited company name, even if you own a pub called The Red Lion.
The new regulations are taking 24 words and phrases off the sensitive list. They are:
abortion
authority
banknote
board
data protection
disciplinary
discipline
European
giro
group
holding
human rights
international
national
oversight
pregnancy termination
register
registered
registration
registry
regulation
rule committee
United Kingdom
Watchdog
Same as Words
The second part of the new regulations which are coming in this weekend covers same as or differentiating words. These are words which Companies House effectively ignores when considering company names. So, for instance, the words 'Exports' and 'Holdings' are both currently not seen as differentiating so if someone tried to register 'Universal Exports Ltd' and 'Universal Holdings Ltd' Companies House would ignore 'Exports' and 'Holdings' and view both companies as just being called 'Universal Ltd'. As two companies cannot have the same name one or both would not be allowed to be registered.
The number of words which Companies House ignores in this way is now being reduced. The words which will no longer be ignored in company names are:
exports
group
holdings
imports
international
services
This means that under the new rules both 'Universal Exports Ltd' and 'Universal Holdings Ltd' would be allowed to register as they would be seen as having unique company names.
The Result
The changes which come in this weekend will make it easier to register a wider range of company names but they leave the vast majority of sensitive word rules intact. You will therefore still need to check the lists of sensitive words before trying to register a company name. You can either do this by downloading a list of words from the Companies House website or by using the search function on our website. Our website's company name search, unlike the Companies House one, checks for sensitive words automatically.