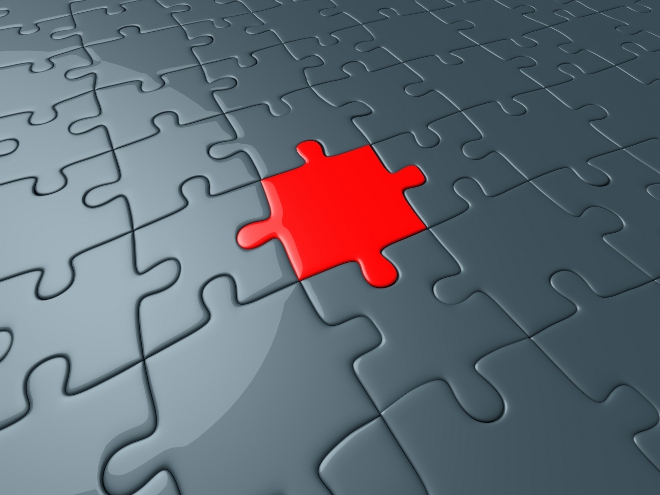 The majority of new businesses which carry out a company formation online in order to take advantage of the limited company form are setup with generic Memorandum and Articles of Association as prescribed under the Companies Act 2006.
In most instances this is perfectly suitable for the majority of people starting up business as a limited company. However, at some point you may wish to change your company structure for a number of reasons, not least of which is taking advantage of certain benefits available to you.
As a perfect example of this many investors and venture capitalists specifically require dedicated classes of share in order to attach specific rights to their investments. According to an NVCA study, over 45% of companies which attract venture capital investment succeed in a profitable exit, in comparison to the more general figure that 95% of businesses fail in the first 5 years.
Investment Restructure
Running a limited company requires certain level of business finance expanding and growing your business will require more of the same. Getting investment for your company may prove difficult with the standard generic memorandum and articles of association. In this instance you can turn to us for a "investment restructure" – with a few tweaks we could help you turn your company into a vessel perfect for external investment.
Company restructures in this way commonly include:
Restructuring of share classes to include multiple share types (e.g. ordinary, preference);
Separate class(es) of share for potential investors (e.g. 'A' and 'B' class shares);
Attaching 'pre-emption' rights to certain share classes (preference is given to existing/founder shareholders above new investors);
Remove or amend voting rights from share classes (to limit or remove the voting rights of investors);
Share classes in different currencies for overseas investors;
Restructure to ensure compatibility with conversion to 'PLC' status to enable public investment.
Employee Share Incentive Restructure
As your limited company starts to grow you might want to reward your employees and encourage them to invest more in the business. Pay increases and bonuses might not be appropriate, rewarding through shares gives employees a vested interest in the overall success of the company and not just their own personal gain.
Company restructuring in this way allows you to:
Issue shares to employees with limited or no voting rights;
Give different share classes to individual employees to enable differing performance payments;
Increase tax efficiency by combining use of dividend payments with PAYE payments;
Enable shares to be returned to company if the employee leaves employment;
Offer share options to employees as the company grows in size and profitability.
Tax Efficiency Restructure
Carrying out a company formation to start a limited company is a very good way to run a tax efficient business. In fact, our trained business consultants can give you guidance on the best methods to make your business as tax efficient as possible. However, if you want to go further, you may consider paying through dividends rather than exclusively via PAYE. Many owner managed companies can save thousands of pounds in tax each year by looking at this at an early stage.
A tax efficient company restructure allows you to:
Issue shares of nominal value to family members to maximise tax allowances;
Structure share ownership to reflect exit strategy from business;
Remove or amend voting rights from share classes (to retain control of how profit distributed);
Amend constitution to determine what additional benefits shareholders and officers of the company are entitled to.
The specialist accountants at Pinnacle Accountancy can help give you thorough advice and guidance on how to squeeze the most tax efficiency out of your limited company. While our company restricting team can help give you advice on the best changes to make for your particular business model.
Right To Manage/Property Management Restructure
There are often specific rules and requirements for companies that are registered to hold or develop property. If you are setting up your limited company in order to deal with the development or management of property then a company restructuring in this way will help you comply with the law and deal with the following issues:
Restrict the company 'objects' to hold and manage property to satisfy mortgage lenders;
Incorporate 'pre-emption' rights to ensure that shares are not held by people without an interest in the property;
Restructure shares for development projects to enable efficient sale of the whole or parts of the property;
For management associations ensure appropriate voting rights for residents;
Restructure different voting rights for shareholders with different interests in the property;
Incorporate what proportion of financial contribution each shareholder is responsible for towards maintenance of a property.
Non-Profit Restructure
Many companies that are formed in order to carry on business for non-profit purposes are often set up incorrectly. Sports clubs, membership associations, community groups, charities and other non-profit groups often require the following:
Bespoke 'objects' setting out the purpose and remit of the company draft into the internal constitution of the company;
Non-profit distributions clause (to stop abuse of monies raised);
Winding up provisions (to dictate what happens to money and assets if the company is closed down);
Compatibility with the Charity Commission registration requirements;
Transparent Memorandum & Articles of Association to assist with eligibility for grants and funding;
Restructured membership rights to give founding members control.
Company Restructuring Support From The Company Warehouse
Here at The Company Warehouse we have a dedicated, specialist company restructuring team on hand to help, whatever your restructuring needs. We understand that your business might change or you might have new goals and we have the knowledge to help you get the most out of your business in the future.
Call us on 0800 0828484 today to speak to our company restructuring team and see how we can help you!