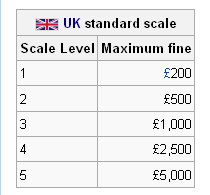 Many people running their own limited company are unaware of their legal obligations. Sometimes, ignorance can have serious consequences. Director Services Contracts are a perfect example.
The legal precedent set by the Employments Rights Act 1996 means that there is a requirement placed on companies to provide both directors and employees alike with a contract of employment within a month of them taking the position. While Section 227 of the Companies Act 2006 mean that an employment contract must be in clearly stating the services and duties of all the director(s) of the company.
Failure to abide by these rules is deemed to be a criminal offence and a director may be subject to a summary conviction and a fine of up to £1,000.
Section 227 Companies Act 2006:

"Directors' service contracts

(1) For the purposes of this Part a director's "service contract", in relation to a company, means a contract under which—

(a) a director of the company undertakes personally to perform services (as director or otherwise) for the company, or for a subsidiary of the company, or

(b) services (as director or otherwise) that a director of the company undertakes personally to perform are made available by a third party to the company, or to a subsidiary of the company."

Section 228 Companies Act 2006:

"… (1)A company must keep available for inspection—

(a) a copy of every director's service contract with the company or with a subsidiary of the company…"

"… (5) If default is made in …an offence is committed by every officer of the company who is in default."

"…(6) A person guilty of an offence under this section is liable on summary conviction to a fine not exceeding level 3 on the standard scale…"
It is also stated that, just like the register of directors, the Directors Service Contract should be available for inspection at the Companies registered office. Along similar lines, Section 188 of the Companies Act 2006 states that Directors Service Contracts older than 2 years (or for periods of longer than 2 years) must be approved by the members (shareholders).
To help companies avoid the dangers and legal pitfalls of director service contracts, our professional legal team have come up with the ideal, simple solution. Our template director service contracts can be tailored to meet your specific needs without the hassle of hours and hours of research or expensive legal bills from a solicitor*.
Our 9 page template includes sections covering:
Directors Appointment
The Term of Employment
Directors Duty and Responsibilities
Pay, expenses, holiday entitlement
Intellectual Property
Termination of Employment
Reconstruction and Amalgamation
And More!
*please note, this product is intended for general use and is suitable for such, but for more specific circumstances we recommend seeking legal advice.