Regular viewers of Dragon's Den will know that the vast majority of entrepreneurs sent packing by the celebrity investors are done so for good reason. They're either proposing a 'solution' to a problem that doesn't exist, placing a nonsensical valuation on their business or they simply have an idea that can't be turned into a scalable business.
Every now and again though there is a curveball, an opportunity presented that you genuinely can't work out why it didn't warrant financial backing. Even rarer are the occurrences whereby an entrepreneur goes on to make a fortune from an idea that was deemed not worthy of investment in the den. Such a scenario has unfolded for an entrepreneur who appeared in the latest series, who has had the last laugh after making millions from his online discounted food business.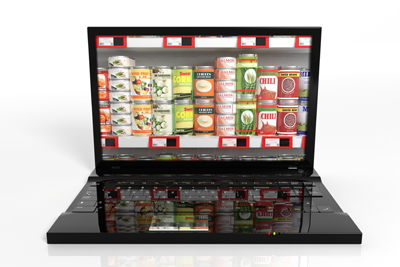 On the face of it, the opportunity presented by Dan Cluderay and his business partner, Andy Needham, to invest in their online business selling branded food and drink that has passed its "best before" date but is still safe to consume looked to have serious potential. With households across the country finding the weekly grocery bill harder to manage, the option to purchase perfectly safe discounted produce albeit that has gone beyond its optimum shelf life is one that you can imagine would have significant mass market appeal. Yet the founders of 'Approved Food' left the den empty handed after failing in their attempts to secure a £150,000 investment for a 10 per cent equity share.
Undeterred the pair successfully raised £40,000 through a series of loans and other investments, which has helped them achieve a reported turnover figure of £4million. Business is now booming for 'Approved Food' as bargain-hunters flock to their website to make savings of up to 70 per cent on their food shopping costs. The company currently deals with around 600 orders a day from its warehouse in Sheffield. Cluderay's appearance on ITV's Bargain Fever Britain this week has seen their online traffic reach new levels, so much so that their website has been hit by technical difficulties due to the sheer volume of customers looking to place orders.
'Approved Food' sells branded products sold in tins, jars and packets, as well as fruit and vegetables and household products. They don't sell chilled or frozen products, including fresh meat and fish. It is clear that the company's formation in 2009 came at a time when major supermarket chains were coming under increasing scrutiny for throwing away perfectly safe food items formally classified as being beyond their best. According to the British Retail Consortium (BRC), 200,000 tonnes of food is thrown away by the supermarket sector each year. Cluderay was quick to see the potential for making money from consumables that have been discarded by major retailers but remain very sellable.
The message to entrepreneurs should be that being knocked back for investment, even in such a high-profile environment as Dragon's Den, doesn't have to be the death knell for your business dream. If you have passion for your product, know your market and provide a genuine solution to a problem it can still be a success. Dan Cluderay and 'Approved Food' are proof of that.