E-commerce is one of the fastest growing industries in the world, with the global market estimated to be worth in excess of $1 trillion. With cross border sales an ever-increasing contributor, the ability to successfully trade internationally has never been more important. In the latest of our business startup profiles, we focus on Ecom Global Network Ltd – a company set-up specifically to support and facilitate global e-commerce among businesses of all sizes.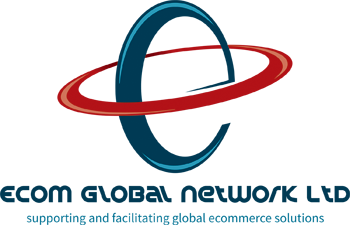 Comprising a management team with over 60 years of combined experience in the field of international logistics, Ecom Global Network Ltd is the brainchild of its founder, John O'Brien. Ecom Global Network Ltd is a membership based programme where all signatories benefit from the shared knowledge and expertise around e-commerce.
E-Commerce Returns Insurance
In addition to helping companies overcome global e-commerce barriers, Ecom Global Network Ltd has recently added e-commerce returns insurance to its portfolio of services. The average cost to online retailers of returning unwanted goods shipped overseas is approximately $20 per item. As more businesses ship internationally the process of dealing with international product returns is becoming a very expensive one. Amazon are among the e-commerce platforms which are enforcing international returns in favour of the consumer, meaning that international returns is now a must for all online retailers.
We asked John O'Brien about the company's new service and how it can provide a solution to the problem of high product returns costs.
Q – John, how does e-commerce returns insurance work?
A – "It works by insuring shipped goods for a very small percentage based on specific product value."
Q – How does this help suppliers avoid incurring high product returns costs?
A – "If a product is to be returned, it pays the supplier a proportion of the item's value. It enables suppliers to recoup up to half of a returned item's value on issue of a return receipt and verification. Not only that, it assumes responsibility for the management of the returns process, which is an administrative burden."
Q – How secure is it?
A – "We manage the returns process as if the products were our own with no exception. This means that we log and verify all returns and securely destroy all personal labels and documents giving both supplier and consumer peace of mind."
Q – How has the service been received by clients that you've spoken to about it?
A – "Fantastically. We know from dialogue with our clients that the loss of online sales revenue and the cost of processing international product returns is a growing worry, so the idea that you can receive payment of up to 50 per cent of a returned item's value and avoid the management costs that go with it has been met with a great deal of enthusiasm.
"One particular customer told me that the cost of returning an item to stock was sometimes more than 10 times the value of the item itself, so he was delighted to hear that he could recover the partial cost of returned items as well as save on all the costs associated with customs clearance and airfreighting."
For more information on e-commerce returns insurance, visit http://ecomglobalnetwork.com/e-commerce-returns-insurance/