Having run a company formation business since 2004 we are aware of the issue for many first time entrepreneurs of knowing what sources of funding are available and how to go about getting them. For businesses with high startup costs, or where product development is needed, lack of appropriate funding often means businesses don't get started at all.
Once possible funding sources have been identified it can then be quite an involved process to complete application forms, write business plans and pitch ideas before any funding is gained. The government's innovation agency, Innovate UK, have put together a new video with their 5 tips for navigating the funding process. It includes quotes and advice from industry experts as well as key considerations for anyone seeking funding.
What do Innovate UK do?

Innovate UK are focussed on finding British businesses and entrepreneurs using innovative science and technology that has the potential to drive economic growth. As such they invest in big tech projects like jet engines and oil drilling systems. However they also invest in projects from very small business who want to test out the viability of a new idea or develop a new product. They have funding of between £5,000 and £10 million open to British businesses. For entrepreneurs who want to test out an innovative new idea or technology they can provide funds for feasibility studies of up to £150,000 to test the idea and see if it will work.
Innovate UK also run funding competitions for specific topics and industries. An example of one of their current competitions is "Future Retail" in which they are offering 5 businesses up to £35,000 each to encourage innovation around the themes of "food waste reduction, virtual fitting, seamless shopping and enhancing in-store and market experiences". Other competitions they have running at the moment cover businesses working on hearing loss, school funding and low carbon propulsion systems.
Not all of the support that Innovate UK provide to small businesses is in the form of direct funding. A lot of their support of smaller scale projects is linking entrepreneurs with experts, technical facilities and university departments who can help them to turn their ideas into viable products or services. Again this is something they can provide funding for with help of up to £5,000 available for start-up, micro, small or medium-sized business to hire in outside experts.
The key to success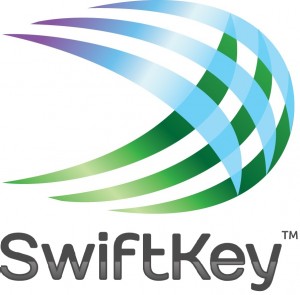 Since 2007 Innovate UK have helped more than 5,000 companies. One of their recent, and most high profile, success stories is Swiftkey whose business was recently bought by Microsoft for $250 million. SwiftKey are best known for being behind the computer software on Professor Stephen Hawking's communication system. But their predictive keyboard technology can also be found on 300 million smartphones and tablets worldwide.
The business was founded by two friends in 2008 with the support of a £15,000 Innovate UK grant. The grant was to let them test out their idea for an app that would transform the way people used keyboards on smart devices. A second £50,000 innovate UK award helped them to prototype it. When the app launched in 2010 it was an instant hit, being downloaded by 100,000 people in the first week of its launch.
It has been reported that Jon Reynolds and Ben Medlock, the two friends who started the business stand to make $30 million each from the Microsoft deal.
You can find out more about the help Innovate UK provide by visiting their section on the gov.uk website.
Are you starting a innovative business? We would love to part of your project and can help show you how to set up a limited company and provide a range of other business support services to help you startup get off the ground.