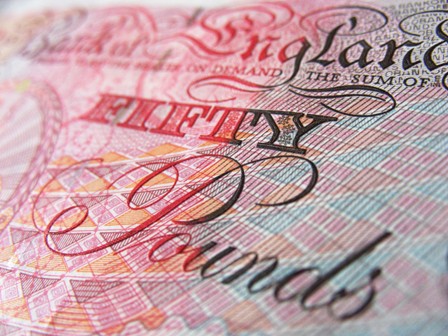 The government has tried a couple of different initiative over the last year to get the banks to lend money to small businesses. Their latest scheme, Funding for Lending, was launched at the beginning of August. It works by allowing the banks to get cheap loans from the Bank of England. If they show that these loans are being used to support small businesses they get access to more loans at an even cheaper rate. In theory this should encourage banks to lend and reduce the cost of the loans. Unlike earlier attempts to boost bank lending the Funding for Lending scheme is not restricted to business loans but is also intended to kick-start the housing market by making it easier for people to get mortgages.
As the banks are borrowing the money from the Bank of England they are keeping track of its impact. In their November summary the Bank of England state that:
The Funding for Lending Scheme appeared likely to have a more immediate impact on the availability of residential mortgage lending than on business lending.
Further on in their summary the Bank of England go into more detail on small business finances. While the intention of Funding for Lending was to make it easier for businesses to borrow money the Bank of England report that "some business lenders appeared still to be tightening terms". So it appears that Funding for Lending is having little real impact on the availability of funding to small businesses.
It is therefore not much of a surprise that the Bank of England report that "among medium-sized businesses there was growing evidence of a drift to non-bank lending". The examples of 'non-bank' lending the Bank of England give are issuing bonds and accepting private equity investments. While this is certainly having an impact on some businesses more common routes to gain funding include invoice financing and peer-to-peer lending. Central government has gone some way to supporting these 'alternative' finance sources already and now local government is getting involved. It was announced this week that Lancashire County Council is investing £100,000 in local businesses through peer-to-peer lending site Funding Circle.
It seems that for many businesses 'alternative' lending may become the norm as everything the government has tried so far to increase traditional bank lending has failed.