Michelle Rodger, Chief Communications Officer at Bloom VC, explains how to plan a successful crowdfunding campaign.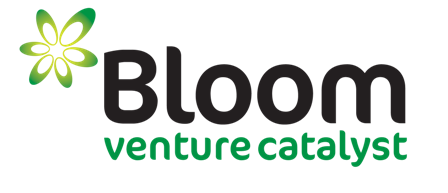 What do Barack Obama, an entrepreneur from LA and a widow from Edinburgh have in common?
They have all successfully crowdfunded the money they needed to meet their goals.
Barack Obama crowdfunded $47m in $25 donations for his election campaign.
Julie Urhman needed $950k to launch Ouya, a revolutionary new game console for TV, powered by Android – she actually raised $8,595,475 from 63,416 backers by "pre-selling" her product on a US crowdfunding platform.
And just last month, Elke Barber raised 50% above her crowdfunding target on a Scottish crowdfunding platform after her heart-rending story touched the hearts of hundreds of people worldwide. She can now publish her book for pre-school children who have lost a parent.
Crowdfunding is a new phenomenon. It's an alternative source of finance for when you set up a limited company, businesses, community groups, charities and social enterprises, and it's changing the financial landscape forever.
The recent explosive rise in the use of social networking sites has brought crowdfunding to the fore. The ability to reach out and engage a wider audience than ever before means that someone with an idea can ask for backers to help them – and those backers could be on the other side of the world.
There are around 400 crowdfunding platforms out there, many are niche, some are equity-based (where you sell shares or more often parts of shares in your business) the majority are reward-based (where you offer treats or perks in return for donations, often pre-selling the product or service you're raising the money to produce) but only a few are well known – Kickstarter and Indiegogo in America (both reward models), Seedrs and CrowdCube in the UK (equity) and Bloom VC in Scotland (reward-based).
But whatever the platform, there are a number of things that you have to get right in order to successfully raise your funding.
Build your community in advance of your campaign launch
Just because you build a crowdfunding campaign does not mean that people will simply flood to your project to back you. You need to work hard building your social networks online; start to engage on Twitter, Facebook and LinkedIn, reach out to influencers and start to build a relationship in advance of tweeting them and asking them to give you a tenner. Identify likeminded groups and individuals that share your interests and are likely to support your activity and begin a conversation.
And don't forget offline either. Make sure your friends and family are primed to back you as soon as your project goes live – seeing a groundswell of support from people that know you will give strangers some comfort and make the decision to back you a bit easier. And remember, there are still many people who either aren't using social networks regularly or haven't even joined them, so make sure you target offline publications as well as online publications, remember the humble email database, and consider attending events or exhibitions where you can share your story.
It's hard work, and you need to continue the engagement right through your crowdfunding campaign. But it's not a one-off exercise, the community you build during your campaign will remain with you as you launch and grow your business.
Remember, these people are so keen to see you launch your business that they are prepared to pay you to do it – don't forget them once your campaign reaches target and your business is live. They are now your customers and brand ambassadors – love them!
Be compelling
Everyone has a story to tell, a dream ambition, but what will boost your chances of a successful crowdfunding campaign is how you tell that story. You need to be compelling, you need to share what it is you want to do, why it matters so much, and how people can be a part of that journey with you.
Be honest, be passionate and enthusiastic, use emotions and experiences to make your pitch the standout pitch, the one people are so keen to be a part of that they not only give you money but tell all their friends and family about you.
Use quality images and video to help illustrate your dream. It doesn't have to be a professionally shot and edited video, and it doesn't have to cost a lot of money, something shot on your smartphone will be ideal as long as it is short, to the point, engaging, humorous, empathetic, passionate and enthusiastic.
Offer unique rewards
Fabulous rewards are key. Getting the rewards right is make or break for your project; you might have the best pitch, the most compelling video, the most exciting product to launch, but if you don't get the rewards right people won't back you.
Get creative with your rewards, get inside the head of your backer – your customer – what would they want. and what would they pay for it? You need to offer a range of rewards that appeal to the widest possible audience, and you need to offer at least one unique reward, something that people couldn't ever have unless they backed your campaign. You need to create "must-have" rewards, so that people will share your project and encourage everyone they know to choose a reward also.
Ultimately you get out of crowdfunding what you put in, so make the effort and make it work.