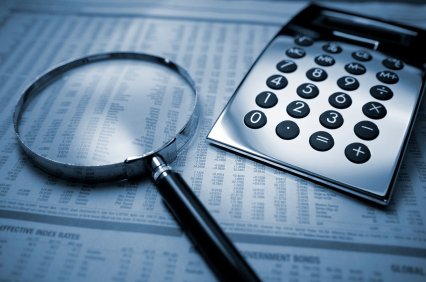 HM Revenue and Customs have been testing out a new scheme known as BRC or Business Records Checks. Modelled around initiatives already in place in Canada and Australia HMRC have been trialling BRC since April 2011. The basic idea is to do spot checks on the way that SMEs do their bookkeeping. They have now ended their pilot and review programmes and will start with their new look BRC checks on 1st November 2012.
When HMRC began their trial of BRC they estimated that 40% of small businesses were not keeping proper records. The actual rate of 36% they found is only slightly better than this. HMRC state that their aim with BRC is to improve the way small businesses keep their financial records in order to get more accurate tax returns at the end of the year. They have estimated that by 2014/15 they can raise an extra £62 million per year by improving the way small businesses do their bookkeeping, and by extension making their tax returns more accurate.
When their pilot study ended earlier this year, HMRC considered various ways to proceed with BRC.  They already have the powers to fine businesses who do not do their bookkeeping properly but they have decided not to take this approach. Rather they have opted to "educate customers in the statutory requirements around record keeping" and "sign-post those who want help to the self-help or targeted-help options". It is only if businesses fail to get their books in order after they have been 'educated' and 'sign-posted' that they will start levying fines on people. They have stated that their projected extra £62 million in revenue will come "wholly from the preventive and deterrent effects of the intervention".
So how does BRC work?
As with a lot of HMRCs other tax compliance initiatives BRC will be targeted at 'high risk' industries. (People they have targeted recently have included eBay traders and electricians). Once an industry or market sector has been identified HMRC will begin to phone small businesses (defined as businesses with an annual turnover below £30 million who employ less than 250 people).
When they receive a phone call the business will have to complete a short questionnaire about how they do their bookkeeping. If HMRC do not like the answers then they will either send an inspector to see what you are doing or refer you for 'education'.
HMRC are currently organising how they are going to do the BRC checks but plan to carry out 20,000 visits to small businesses per year in the next couple of years. As the visits are only going to happen after an initial phone assessment, the number of businesses being contacted by HMRC to investigate their bookkeeping procedures is likely to be many times higher than this. For most businesses a visit or a call shouldn't be the end of the world. It will just be spending a bit of time with HMRC and identifying areas for improvement, but if you know your books are in a mess, now may be a good time to get them sorted.
You can download free bookkeeping software from our website. If you would like some help and advice on getting your books in order then we offer free accountancy advice with most of our formation packages or fixed fee accountancy starting from £14.99 per month.