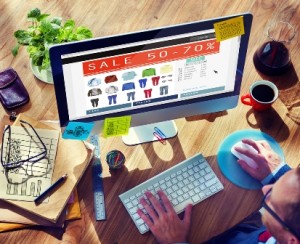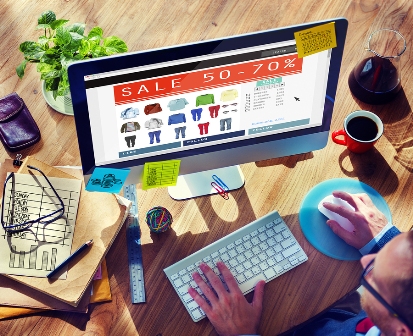 HMRC has started a consultation on whether it should be given new powers to target people who sell on websites such as Airbnb, eBay, Amazon and Etsy. HMRC has been actively trying to target online sellers for a while now and had an amnesty for them to declare their earnings back in 2012. HMRC believe that there are a large number of people selling through these sites who are not declaring the money they are making.
In order to find out who these people are HMRC is asking to be given the power to force companies like PayPal, Amazon, Ebay and Airbnd to hand over details of the everyone advertising or selling through their sites. Importantly HMRC are asking for access to 'bulk data'. So basically they want details of all transactions being done so they can trawl through and see who is making regular sales. HMRC claim that if they are given these powers they could raise as much as £860m by 2021.
 Who does this effect?
HMRC have made it clear in the past that they are not interested in people who are selling off bits of their own property on eBay, or other online sites. So if you are having a bit of a clearout at home and are selling off a few bits and pieces you should have nothing to worry about. What HMRC are interested in are people who making or buying things which they then sell on for a profit. Similarly they want to know about people who are offering services or renting out property for profit. It doesn't particularly matter how much money people are making online, the thing HMRC are interested in is whether that money is part of a trading business.
How to avoid getting into trouble with HMRC
1) Get registered
If you are selling through one of these platforms and doing it as a business then you need to be registered as a business with HMRC. The two most common ways to do this are to register as a sole trader or to register a limited company. Being a sole trader effectively tells HMRC that you are self employed, or earning an extra income alongside your main job. They will then send you a self assessment tax return to fill in at the end of the year where you declare your earnings. If your online busy is fairly small, or being run alongside a job then being a sole trader is often a good way to go.
Setting yourself up as a limited company is more expensive and involves more paper work than being a sole trader but it can be more tax efficient and it gives you an extra layer of protection. Trading through a limited company means that if the business gets into a lot of debt, or you get sued, or something else goes spectacularly wrong it is the company that has to pay and not you as an individual. If you register a limited company HMRC will be told automatically.
2) Keep records
If you are running a business, whether as a sole trader or limited company, you are legally obliged to keep accurate financial records. You also have to be prepared to show these records to HMRC if they ask to see them. For very simple businesses this might mean keeping a spreadsheet with incomings and outgoings. However you can now get software such as Kashflow accounting package which is specifically designed for small businesses. It will let you raise invoices, sync with your bank accounts and put your books into a format where an accountant can easily use them to prepare tax returns.
Although you don't legally have to, HMRC recommend that you have a separate bank account for your business. This makes it easier to keep your business finances in check and to track what money the business has coming in and out.
3) Expect to pay tax
The whole reason HMRC want to know who is trading online is so they can collect more tax. As a small business you will generally only have to pay tax on your profits. If you are keeping accurate financial records you should have a good idea how much profit you are making each month after all of your business expenses have been taken out. Depending on whether you are a limited company or a sole trader HMRC are going to want a different amount of your profits in tax. However, as a very general rule of thumb, you should be expecting to pay them around 20%. It is a good idea to plan for this from the start so that you don't end up with a tax bill you can't pay.
Need to more help?
If you are an eBay trader and need to register your business our eBay Trader Company Formation will get your company formed and register your business for VAT. 
We have accountancy packages specifically tailored for new and small businesses. If you think you might need to register with HMRC we can talk you through the steps and give you an initial consultation on how to deal with HMRC. Just give us a call on 0800 0828 727