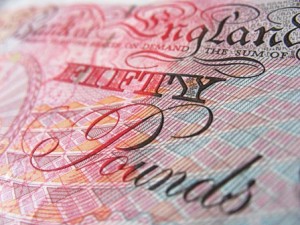 The biggest single problem facing start-ups is getting funding. While it is possible to get start-up business loans from the high street banks they are not easy to come by. With a bit of digging round and filling in of application forms it is often possible to assemble a decent amount of starting capital through a combination of loans, grants and investments.
If you are under the age of 24 then there is a fair amount of funding available. Three good places to try are:
The Princes Trust offer grants for training and for schemes which benefit the community on a regional basis.
The Government's new Start-up loans are also aimed at young people up to the age of 24.
Shell Live Wire offers monthly awards of £1000 to young people starting their own businesses.
For people over the age of 30 there are far fewer funding options and they are much harder to track down. A good place to start is the government's Finance Finder.
The Finance Finder is a searchable database of grants and loans at the time of writing it listed over 300 different sources of funding available to start-ups.  Examples of the kind of funding available include the New Enterprise Allowance which provides money for the long term unemployed to start businesses or the Be the Boss scheme for ex-servicemen. As well as sources of funding the Business Link Finance Finder has details of lots of schemes providing free office space, mentoring or other support for new start-ups.
While many regional schemes are listed on the Business Link Finance finder it is worth contacting your local council and regional branches of the Federation of Small Business and Chambers of Commerce. All of whom can be good sources of information on locally available funding.
The money that government used to distribute to new businesses through the Regional Development Agencies is now being fed through Capital for Investment. This is a process of giving government money to private businesses who are then expected to give it to start-ups and small businesses. Often this is through matched funding or through 'alternative' funding methods such as factoring. Some of the Capital Investment fund gets channelled through what used to be the Early Growth Funds into regional groups (now also run by private companies) who manage various investment vehicles. Exactly how the funding works will depend on where you live in the UK. The whole infrastructure of government funding for start-ups and SMEs is being re-organised at the moment so it is a case of keeping your eye on the main Business Link website for announcements.
Much of the money that the government now offers is not in the form of grants but is enabling private companies to take risk free stakes in start-ups. If you would prefer to cut out the middleman and go straight to the source of the funding then the British Business Angels Association has lists of angel investor groups who are willing to put money into start-up companies. The BCVA also have a list of their venture capitalist members. In both cases receiving funding will be in exchange for a small proportion of the company (think Dragons Den).
The trendiest way to raise money is through crowd sourcing. You simply have to find a crowd sourcing website, pitch your idea and wait for the cash to roll in. Some business have raised vast sums of money through this method but it is relatively new and untested. Crowd Cube, seedrs and  Kickstarter are three of the best known of the dozens of crowd funding platforms currently competing for funding.
The process of getting business funding is complicated and requires a lot of hard work and dedication but there are funding sources out there. Often a combination of funds will be needed with some personal saving, a couple of grants and a few small loans. Because of this it is important that you have done your business plan and research effectively so that you know exactly how much money you are going to need and how you are going to pay  it back.