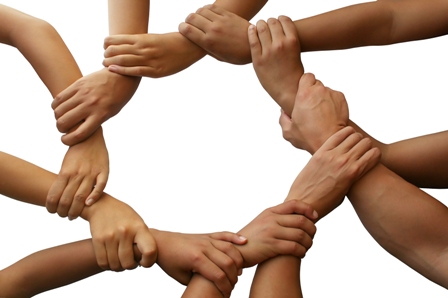 There are now over 180,000 charities in the UK, with a total income of more than £52 billion. For those people with charitable interests in mind, looking for information on how to start a charity, there are a number of things to be aware of and take into consideration before getting started.
How to get started forming a charity
Before getting started, you need to give thought to a few of the following things:
Do you need to start a charity?
What are you intentions?
What kind of charity do you want to start?
What will you call your charity?
How will you finance your charity?
Who will be the trustees of your charity?
What is the mission of your charity?
Do you need to register your charity?
The first question may well be the most important. With nearly all the charities in the UK already, there are many different organisations, providing for many charitable needs. Chances are, unless your charity is very specific, it might already be catered for. Your intentions might be better suited if you worked with an already established charity. If you can establish that there is not already another charity fulfilling the needs you have foreseen, then you can go about starting a charity. This article will hopefully give you some insight into how to get started.
Starting a Charity – The First Steps
Make a plan
The best place to start is with your mission statement. Work out what your intentions are and make a plan. Like a business plan of your intentions, your finances, how the charity will be run, who will manage it etc. Doing this will be helpful in the future to measure your success, but also help to raise funding and investment where necessary.
Choose a name
Another important part of starting a charity is choosing a suitable name. You need a name which will suitably appeal to the public and potential investors. A name which will appear on all your donation tins, literature, websites and letterheads. A charity name, much like the name of a company, must not be something offensive. Offensive names will be rejected by the Charity Commission. It is important to think carefully when choosing a name. It needs to be sufficiently different from other charities already in existence and must not cause confusion. Under the Charities Act 1993, the commission has the right to force a charity to change its name. So getting it right in the first place is very important.
Use of the word "charity" and related words as part of the name of the company is regulated by the law. These are deemed to be sensitive words and their use is prescribed. Approval for their use must be sort from the Secretary of State for Business, Enterprise and Regulatory Reform. Companies House must also confer with the Charity Commission to confirm that the name has not been objected to.
Establishing an entity
Once these elements have been decided upon, the next step is to choose the ideal body for starting a charity. In most cases, people choose to use a corporate body. More specifically, a company limited by guarantee. For starting a charity, this legal entity is ideal. Due to the nature of the company, it can easily be set up with charitable objectives in mind. Unlike a company limited by shares, it is not profit oriented and therefore can easily fulfil the legal requirements placed on a charitable organisation.
Starting a charity – The Legal Requirements
Looking to start a charity, it is essential to be aware of the legal requirements placed on a charitable body. Firstly, according to the Charity Commission, a body is deemed to be a charity if it is set under the law of England and Wales and is established exclusively for charitable purposes.
'Charitable purposes' are the purposes of the charity and according to the Charities Act 2006; they must be for the public benefit. 'Public benefit' is a legal requirement. Every organisation must be set up for 1 or more charitable aim that is for the 'public benefit'. Purposes which are deemed to be for the public benefit include things like:
the prevention or relief of poverty;
the advancement of education;
the advancement of religion;
the advancement of human rights,
The public benefit test simply states that the charity must have clear and identifiable benefits and these benefits must be for the benefit of the public or a section thereof. They cannot be deemed to be for the public benefit if they are for a specific person, illegal in nature, created for political aims or just for the benefit of the trustees or employees of the charity.
During the formation, the purposes of the charity will be drafted into the charitable objects clause of the company's memorandum of association. This clause ensures that the charity fulfils its duty in terms of the public benefit and also demonstrates that the organisation has been set up with exclusively charitable objectives in mind.
The Trustees
The law clearly states that no one under the age of 18 can be appointed as a trustee of a charity, apart from where the charity is formed using a limited company. In this case, directors will need to be a minimum of 16 years old to comply with company law.
According to S.97 of the Charities Act 1993 (amended by the Charities Act 2006), trustees are responsible for the "general control and management of the charity". Therefore where a company limited by guarantee is used, the directors are the trustees.
Registration
In order to be registered with the Charity Commission there is a minimum set of requirements. A charity must have an income of at least £5,000 per annum, otherwise registration will be refused.
Due to the fact that most charities are formed using a company limited by guarantee, they will be subject to both the Companies Act 2006 and the Charities Act 2006. Charities formed in this way need to be registered with both Companies House and the Charity Commission and are regulated by both. Starting a charity with a company limited by guarantee, 3 clauses must be drafted into the company's memorandum of association, including:
A charitable objects clause;
A non-profit clause; and
A dissolution clause.
These ensure that the company fulfils its legal obligations in terms of having exclusively charitable objects and meeting the public benefit test.
Once registered with Companies House, the company can then be registered as a charity with the Charities Commission. This can be completed online by completing a registration application and a trustee declaration.
The advantages of starting a charity
According to the Charity Commission, the main advantages of a charity are that they:
"do not normally have to pay income/corporation tax (in the case of some types of income), capital gains tax, or stamp duty, and gifts to charities are free of inheritance tax;
pay no more than 20% of normal business rates on the buildings which they use and occupy to further their charitable aims;
can get special VAT treatment in some circumstances;
are often able to raise funds from the public, grant-making trusts and local government more easily than non-charitable bodies;
can formally represent and help to meet the needs of the community;
are able to give the public the assurance that they are being monitored and advised by us;
can seek advice from us; and
can get information from us, for example, our range of free publications."
For more information on how to start a charity, take a look at our website or contact or specialist charity formation team on 0800 0828 727.