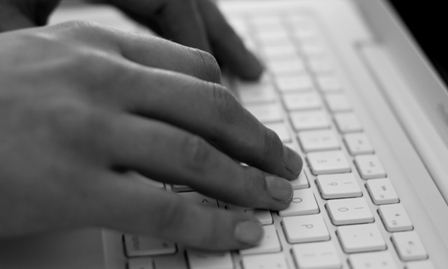 Google regularly update their search algorithms and ranking strategies to try and weed out spam and identify high quality sites. Starting in early 2011 with their Panda update and rolling through 2012 with Penguin one of Google's big targets has been duplicate content. There has been a problem for a while with spammers 'scraping' content from legitimate websites in order to quickly build spam or scam sites. There have also been issues around website owners plagiarising all or parts of the content from other sites rather than writing their own text. It is something we have experienced with our own blog, we have found a number of other websites who have lifted our articles wholesale and are passing them off as their own work.
From the point of view of the end user this is annoying. It means that you are going to find lots of websites with the same information on them. What Google wants to see is lots of websites with unique information presented in different and interesting ways. Using its Panda and Penguin updates Google has been steadily trying to identify websites which host duplicate or scraped content and has been pushing them towards the back of the search results.
Although Google tries to establish which website is original and which website has copies content before punishing them it does this automatically and not always reliably. If someone is copying your website content it can have a negative impact on your own website. This can be in terms of visibility in search and in how useful people find your site and the likelihood that they will return.
Luckily there are already rules in place to help you to protect your website content. Anything that you write and publish on your website is automatically protected by Copyright. It becomes a part of your, or your company's, intellectual property. When you publish new content on your website you need to be able to show the date of publication. If you are using a content management system like the one found in our CMS websites then this will be done automatically.
If you spot a website which has copied your content then you can challenge them for infringing your copyright. The Intellectual Property Office, who look after intellectual property in the UK, recommend that your first step is to contact the people who have infringed your copyright and try to reach an amicable solution. This could include asking them to take your content down or to credit your work. You can also ask them for a payment for the use of your work. If this fails then you can take them to court in order to force them to take your content down and to potentially pay you damages.
Although there are some commercial tools out there which can help you spot duplicate content one of the simplest ways is to conduct test searches. Simply pick a sentence from your website and put it in quotation marks ("") then do a search. With luck the only site that will come up is your own. If any other websites come up you can have a read of their content and see if it matches what you have written.
Your website is the first point of contact many people are going to have with your business and one of your most important marketing tools. Making sure it has unique content and performs as well as possible in the search engines can make a big difference to your bottom line. Establishing and enforcing your copyright is a key part of doing this.