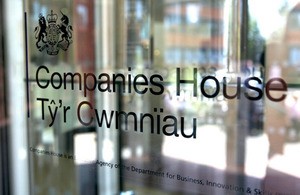 The next phase of The Small Business, Enterprise and Employment Act comes into force on 10th October 2015. The act is intended to reduce the red tape around running a business in the UK while also increasing transparency.
There are three main changes coming into force in October, none of them are hugely dramatic. Rather they are small tweaks to streamline procedures. They are:
Suppression of Date of birth
The directors of each limited company are listed on the Companies House website and, depending on how the company has been formed, it is currently possible to find out a fair amount of personal information about them. This includes their full name, residential address, any other companies they have been involved in and their date of birth. This puts company directors at risk from fraud and identify theft. As of 10th October Companies House will no longer show the full date of birth (they will hide the day but still show the month and year). Anyone forming a company will still be required to provide their full date of birth though.
Quicker company strike offs
Lots of new businesses never really take off or don't meet the expectations of the business owner. If a limited company has been formed to run the business then it needs to be closed down properly to formerly bring the business to an end. Normally the easiest way to do this is to perform a strike off.
You can only use the strike off procedure if the business hasn't traded for the last 3 months and if it doesn't have any outstanding debts. Assuming that you meet these criteria an application to strike the company off the register can be made and it will be published in the Gazette. This gives anyone who thinks you owe them money a chance to object to the company being closed down (HMRC regularly check and make objections if they think you owe them tax). Assuming no-one objects the company will then be struck off after 3 months.
As of 10th October companies will be able to be struck off two months after the notice has been published in the Gazette rather than three.
Consent to act letters going electronic
At the moment all limited companies are required to hold a set of paper documents at their registered office address. Collectively they are known as your statutory registers. The Small Business, Enterprise and Employment Act is gradually phasing out some of these documents and replacing them digital filings.
As things currently stand when a company is formed the directors and secretaries have to sign a document to say that they have chosen to take up their position within the company and that they assume the legal responsibilities that go with it. This is known as their 'consent to act'. If something goes wrong with a company and they get sues or prosecuted it is generally the company directors who will end up in court. Getting them to formally sign that they agree to this is the point of the current consent to act letter. It is also designed to stop people from appointing an unsuspecting member of the public as a company director and then letting them take the fall for their fraud or other crimes.
As of 10th October Companies House will automatically add a statement to company incorporation and officer appointment forms to say that new company directors and secretaries have consented to take on their responsibility. The directors and secretaries themselves will no longer have to sign anything it will be assumed that they have agreed. To make sure that people aren't being appointed without their knowledge Companies House will write to all new directors and secretaries to make them aware they have been appointed and of what their statutory duties are.
If you need assistance forming, running or closing down your business we can help. The Company Warehouse have been forming limited companies for 12 years and are specialists in company secretarial work. Contact us or give us a call on 0800 0828 727