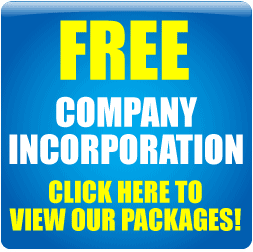 New Company Formation is our speciality. The Company Warehouse have been working with business entrepreneurs for years, helping them form and run successful companies.
When looking to start up a new company, you will need to consider what options are available to you. Our blog post on the legal structures of business will allow you to weigh up the advantages and disadvantages of the different structures and the best choice for your new company. If you need further help, we are more than happy to assist. Contact a member of our team with any queries you might have.
Whether you decide on a New Limited Company, Limited Liability Partnership or even if you are thinking of forming a Charity or Right To Manage company, we know what is legally required and can help you to properly register your new company. We can also offer a new, FREE company formation service!* Check that your new company name is available and not already in use by using our FREE name search service. Search over 1.8 million names to be sure yours is free and not too similar to another company. Then contact one of the team or register online to start your new business. You will need to think about Trademark Registration to ensure your goods/services are distinguishable in the marketplace. Our tool will help you calculate the costs.
We also offer a wealth of services to provide for all your needs as a new company owner. You will need to Register For VAT if you plan to charge and hope to reclaim it. Paying employees you will need to have a PAYE system in place and be aware of all the contributions you will be expected to deduct from their wages for National Insurance and Tax. Our Payroll service will do all this for you, easing the burden on you and allowing you to concentrate on the important business matters.
Something as simple as an 0845/0800 business number could make all the difference to your business. Turning a "New Company" into a large, national company in the eyes of the public and potential market. We can supply you with a non-geographic number of your choice from a list of many available numbers for a highly competitive price. The option of these numbers also comes FREE as part of some our New Company Formation Packages.
In terms of business accounts, our accountancy services and accountancy packages can help you ensure the company accounts are properly maintained and we will deal with HM Revenue & Customs on your behalf. If you wish to manage it yourself, we offer FREE accounting/booking keeping software as part of our formation packages.
For marketing purposes, you will need to consider how you are going to reach your target market. As a new company, you may well struggle to be noticed surrounded by the ocean of other companies already operating in the market. There are a few things we can do to help you. A good domain name and well designed website are one step on the way to getting noticed, but that alone is not enough. We can help you with other related matters to help boost your visibility to your potential clients. Our Search Engine Submission service guarantee's submission to a number of search engines for a one off fee. Similarly our keyword difficulty service will help you with the specific keywords you need to target in order to get your new company noticed by the right people.
As you can see, there are many things to consider when starting any new company. We are here to help! Do not hesitate to contact us for FREE help and advice.
*subject to terms and conditions.