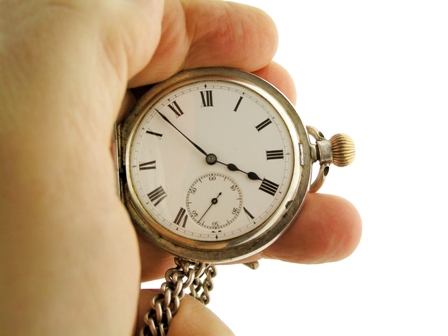 The new Real Time Information (RTI) PAYE requirements are due to roll out to all PAYE registered business from April 6th. There have been worries about how small businesses will cope with this scheme as it brings major changes to way businesses do their payroll. These worries were increased by recent research conducted by the Federation of Small Businesses (FSB) which showed that 25% of small firms did not know what RTI was. Meanwhile research from Sage found that 72% of employers were not aware that payroll was changing and 23% of micro businesses (usually defined as having less than 10 employees) did not have any payroll software and would not be RTI compliant.
The introduction of RTI will not just impact businesses with traditional employees. It will also impact on a lot of small limited companies run by contractors or other 'one man bands'. Directors of limited companies are technically seen as employees and as such are normally registered for payroll. Where a limited company has only one director, and therefore one employee, they will still have to comply with RTI and report their salary in real time. Even if no salary is taken from the business returns will still have to be sent to HMRC at least every quarter recording the lack of payment.
Because RTI is going to be such a big change, and because it is likely to catch a lot of people out, HMRC are being fairly lenient in their approach to fines and penalties. They have said that for the first year of RTI (tax year 2013 to 2014) they will not fine people for making late monthly submissions. In the main they will keep the same penalties in place as have applied for traditional PAYE while expecting people to report in real time.
Recently HM Revenue and Customs have also announced that some small businesses will not be expected to comply with RTI at all for the first six months. Businesses with less than 50 employees who pay their employees on a weekly or casual basis will not be expected to comply with RTI until 5th October 2013. While this will not impact a massive number of companies it does mean that those with complex arrangements will have some breathing space.
While HMRC are offering some exemptions and being lenient with people on initial compliance it is still a good idea for anyone involved in running a business to understand their exact requirements. There are various ways to comply with RTI including purchasing specialist software and outsourcing payroll services. One option which is now running out is to do the RTI payroll yourself using the HMRC's free tools. In order to make use of the HMRC's RTI tools you will need to register for one of the new government gateway passwords. Typically these are taking around 2 weeks to arrive at the moment which will put you beyond the RTI start date.
Our Free RTI How To Guide gives details of all of the options for complying with RTI as well as details of which businesses have to comply with the new rules. You can download it from our website or give us a call on 0800 0828 727 to make sure your business is RTI compliant.