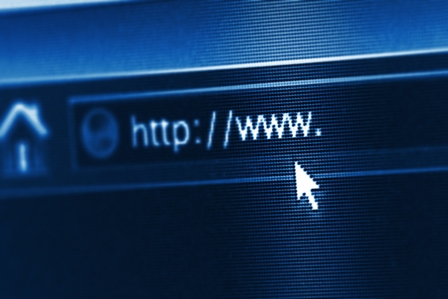 Most people are familiar with the standard Top Level Domain (TLDs) in use today: .com, .co.uk & .org. There have always been a range of other TLDs available. Most countries have their own  (France is .fr, Germany is .de) and there are also a range of other ones in use such as .gov and .info. When registering a new business or forming a new company most people buy a country specific domain such as a .co.uk and the .com. If they are really intent on protecting their brand they may also buy a few variations of their business name and perhaps add the .org domain. However the domain name landscape is going to be changing dramatically in the next few months and these changes pose potential challenges for both new and existing businesses.
All TLDs are ultimately authorised by ICANN. Last year they made the decision to introduce a whole range of new TLDs into the market. The first of these are now being launched in the UK. Among the initial range to be released are:
.bike
.clothing
.guru
.holdings
.plumbing
.singles
.ventures
.camera
.equipment
.estate
.gallery
.graphics
.club
These domains are being introduced through a phased launch. The first part is the 'Sunrise' phase. This is aimed at companies who want to protect their brand name. So, for instance, dating sites like match.com may want to secure match.singles in order to protect their online brand. The 'Sunrise' phase allows them to register an interest and establish their claim on the domain before it enters the 'Landrush' or 'General Availability' phase where anyone can buy them.
The new TLD listed by ICANN will be available anywhere in the world but there is also a significant change coming to UK domain names. Nominet who are the authority for domain names are switching the main UK TLD from .co.uk to just .uk. As with the new ICANN addresses this means that businesses who currently use a .co.uk domain will want to get a .uk one in order to protect their brand online. The process for the new .uk domains will be slightly different from the ICANN ones. Owners of current .co.uk domains will be contacted in summer 2014 and offered the opportunity to buy the .uk version of their domain before it goes on general sale.
Obviously securing all of the relevant new domains for a particular business is going to involve some expense. Getting one of the ICANN domains through the Sunrise phase program is likely to cost several hundred dollars. Pricing on the .uk domains is likely to be under £10 per year.
One thing that is clear from the rollout of both domain programs is the importance of trade marking. Businesses with a clearly defined trademark are being given priority in registering domains and will have a much stronger case if there are any disputes over who is entitled to a particular domain name.
If you want to find out about getting a trademark for your business, or getting one of the new domain names, give our business consultants a call on 0800 0828 727