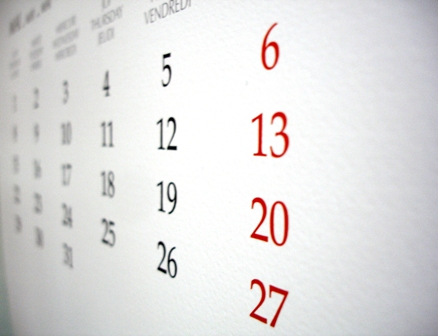 If you are one of the hundreds of people every year whose New Year's resolution is to start a business then congratulations!
Starting a new business can be both exciting and stressful but it does not need to be overly complicated. Below we outline the basic steps you need to take to get your new business up and running.
1) If you have not already got one write a business plan. This does not need to be massively complicated but having a good plan will help you identify risks to your business as well as where your money is going to come from. A good plan can also be very helpful when opening bank accounts and looking for funding.
2) Your business is going to need a name. The name search function on our website will tell you what is available at Companies House and will identify most 'sensitive' words which might cause you a problem.
3) Before you finally settle on your business name it is worth checking that the domain name is available so that your email and website addresses can match your business identity.
4) Once you have a plan and some ideas on where to get funding you should think about what legal structure to use. A Sole Trader registration is the easiest way to start a new business. Forming a limited company is also fairly simple but comes with a variety of legal requirements which have to be fulfilled throughout the year. While limited companies are more tax efficient they are also more difficult to take money out of than if you are a Sole Trader. If you aren't sure which is best for you we can talk you through the options. Either way you will probably need a business bank account.
5) As part of your business plan you should have identified how much funding you need. Although it can be hard to get money out of the banks these days there are still quite a few sources of funding available including new methods like crowdfunding.
6) Once you have your funding in place you can get your website built. The more time you can put into your website the more visitors you are likely to get and, hopefully, this will mean more potential customers contacting you on a regular basis. A website is also a great way to promote a shop opening, product launch or event.
7) Whilst a website is a great way to promote your business you need to give people a reason to look at it. Some positive PR from local newspaper, trade magazine, blogs, social media, networking or good old fashioned leaflet drops will help get people interested in what you are doing.
8) Make sure you are keeping a record of what you are spending and, with luck, what money you have coming in. It may also be worth speaking to an accountant to check you are doing things correctly.
9) Go over your systems, check that you know exactly how you are going to process and fulfil orders. Document your processes and how you expect things to run. This will help ensure you can deliver smooth customer service and make it easier to take staff on if you experience high demand. It's not very exciting but it will help you to be more professional.
10) Once you have all of the prep-work done you can start doing the hard bit and open for business.