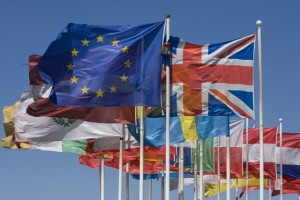 Yesterday we reported that there has been an unexpected rise in the number of EU nationals forming UK limited companies since the Brexit vote. Most commentators have been saying that Brexit was bad news for startups so when we looked at the figures we had expected to see a big drop in startup activity by EU nationals. The data shows this not to be true:
Pre-Brexit (March 2015 to April 2016) 11.2% of new UK company incorporations had an EU citizen as a company director.
Post-Brexit (30th June until 4th July 2016) 13.1% of new UK company incorporations had an EU citizen as a company director.
5th July the rate had gone up to 12.45%
So it seems that the Brexit vote has encouraged more EU citizens to start companies in the UK. We were interested to find out which EU countries these new UK company directors were from so we did some further analysis on the data provided by the UK government. Below are the top 10 EU countries for new UK company formations post-Brexit:
Romania
Poland
Ireland
Bulgaria
Italy
Lithuania
France
Germany
Portugal
Belgium
Of these countries Romania and Poland have by far the biggest contribution. When we looked at the data for 5th July 2.3% of all new company directors in the UK were Romanian and 1.9% were Polish. For comparison the percentage of new directors from the USA was 0.6%. (The USA has a population of around 320 million while Romania's population is under 20 million).
While Romania and Poland clearly had the largest number of citizens forming new UK companies citizens of 24 out of the 27 remaining member states formed UK companies on 5th July. The only EU countries not involved in UK startup activity on that day were Estonia, Luxembourg, Malta & Slovenia.
The Company Warehouse are continuing to monitor the trends in EU nationals forming UK companies to see whether the post-Brexit boom in company formations turns into a longer-term trend.
Raw data is available on request to reputable news agencies for analysis and checking our results. Please email pressoffice@thecompanywarehouse.co.uk.
Attribution, copyright and Licencing:
Author: www.thecompanywarehouse.co.uk
Title: Romania and Poland Lead post-Brexit Startup Activity

This work is licensed under a Creative Commons Attribution 4.0 International License.