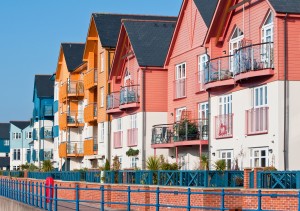 Recently, The Company Warehouse reported a steep rise in the formation of property companies. Analysis of data from Companies House has found that there has been a 75% increase in property company formations compared to the same period in 2015. This rise can be attributed to the impending changes in stamp duty and tax relief for buy to let landlords.
Many people have found that forming a limited company with which to purchase buy to let properties can be more beneficial than buying them as an individual. However, running a limited company does require more paperwork than owning a property as an individual in many cases does require an accountant's help.
There are certain advantages of forming limited companies in order to purchase buy to let properties. However, it is important to understand the related tax implications and additional costs that come with this process. You need to consider what your potential tax savings could be from running a buy to let company and whether these savings are worth it once you have factored in running costs. If you are forming a limited company in order to purchase buy to let properties then there are a few elements to the process that you need to consider, as they can be very different than operating as a sole trader, these include:
Paying Yourself – Once you have formed a limited company, any money that you earn from your properties – through rent for example – belongs to the company. In order for you to pay yourself any money from the company you will need to either fill in dividend vouchers, take a directors loan or run a PAYE payroll. Each option involves paperwork or even specialist software in the case of PAYE.
Self Assessment – Any director of a limited company needs to complete a self assessment tax return in much the same way as an individual tax return. A lot of people hire an accountant to carry out this process to ensure that all elements are filed correctly but it is possible to carry out a self assessment tax return yourself.
Companies House Accounts and Annual Return – If you form a limited company you will currently need to provide an annual return as well as company accounts to Companies House every year. It is possible to prepare these documents yourself but in many cases an accountant is hired to provide this yearly service for the company. Annual returns to Companies House are expected to be phased out this year but your limited company will still be expected to provide annual accounts stating the company's profit and loss that year.
Corporation Tax Returns – Every limited company is required to file a Corporation Tax return to HMRC and pay all tax due on an annual basis. Corporation tax is calculated on the company's profits so it is important to ensure that any company expenses have been accounted for.
Additional costs of running a buy to let company
Initial company formation and registration is relatively cheap at just £15-£20. This cost may be elevated if you would like additional documents such as share certificates or Memorandum and Articles of Association. You should normally budget around £50-£80 for initial company set up in these cases. Your company will need maintenance in terms of accounts and paperwork. While you can carry out this work yourself, it is prudent to hire an accountant that can complete and file all of your annual company requirements. These processes can cost you anywhere between £500 -£1000 a year dependant on how much of the work you complete yourself– a big pay out for small companies.
The Company Warehouse specialises in company formations for small and startup businesses. Our comprehensive Best Company Formation Package covers everything that you may need, including initial company set up and ongoing professional accountancy services.