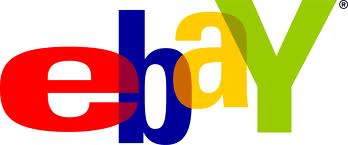 Her Majesty's Revenue and Customs (HMRC) have recently launched a new e-marketplaces campaign targeting people trading on sites such as eBay and Facebook Marketplace. While many online marketplaces including eBay and Amazon will sort out most of the VAT due on sales, HMRC are concerned that some VAT, National Insurance and other taxes may be going unpaid. They are giving people until 14th June 2012 to make a disclosure of their online earnings and until 14th September 2012 to pay up.
Not everyone who sells stuff online needs to worry though. To be liable to pay tax on your online earnings you need to be classed by HMRC as 'trading'. What this boils down to is whether you are actively seeking to make a profit online. HMRC are not interested in you if you are selling a few personal possessions every once in a while. They are interested in people who are buying products in order to sell them on for a profit, or in people who are offering services for a profit. For those who aren't sure if they can be classed as 'trading' HMRC have created this helpful video:
The current HMRC e-marketplaces campaign is intended as a bit of an amnesty. You can declare any earnings from the last six years and get yourself paid up to date. HMRC point out that if you make a full voluntary disclosure they will not normally prosecute you. The threat being that if you do not declare your online earnings by 14th June HMRC will start to prosecute people, and they can look into your tax affairs for the past 20 years.
If you think you might need to make a disclosure HMRC recommend that you get your business records in order and look for some independent professional advice to help put your case. Why not get in touch with our Legal and Accountancy Services team and get the ball rolling?