Here at The Company Warehouse we understand the importance of knowing the legal structure of businesses and the various options available to you when starting up an enterprise. It's important to make the right choice in order to succeed. There are many differences between the various business types, knowing which one is most suitable is vitally important as the regulations and laws that will govern your enterprise may vary. We are here to help!
To keep it short and simple, the following is a brief overview of the legal structure of businesses, broken down into each type and the advantages and disadvantages of each.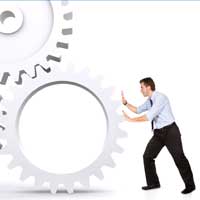 Sole Trader
Probably the most well known of the business types is "Sole Trader". We all know someone like this; running a small business, working for multiple clients, sending out invoices, investing their own money into their business and keeping accounts.
Sole Traders, just like partners and members of limited liability partnerships must register as self employed (with HMRC – HM Revenue & Customs).
Pro's
Being your own boss

Simple setup and management

All profit to the Sole Trader.
Con's
Danger of unlimited liability and debt

Minimal support.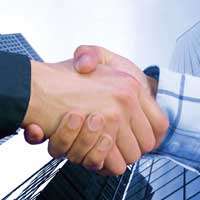 Partnership
A partnership does what it says on the tin. Two or more people run the business, sharing the expenses and profits alike. Taking equal responsibility for decision making and upkeep. The key thing is the business survives with the partners if one retires, quits or dies then the partnership can no longer exist.
Partners also need to register as self employed with HMRC. They then provide the funds for the business out of their own money and assets. As such they are also personally responsible for any liabilities.
Pro's
Simple start-up and management
Pooling of resources and skills (of various partners)
Sharing of profits
Con's
Mutually responsible for debt. Creditors can make claims on one partner for the debts of another.
Disagreement
Partnership's can dissolve if one partner leaves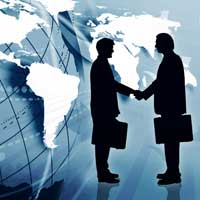 Limited Liability Partnership
Also known as an LLP, a limited liability partnership is much like a normal partnership, the difference being in the potential liability. Partners will only be liable up to the amount that they personally put into the business.
Once again, the partners must all register as self employed with HMRC. There are other requirements too. The LLP has to be registered as such, with Companies House. You can see a guide for the steps involved at the Companies House website. There must also be a minimum of two "designated members" on which various responsibilities are placed including signing accounts, preparing and delivering the annual return to Companies House and acting on behalf of the LLP if it is dissolved for any reason.
As with a standard partnership, partners in an LLP fund the business out of their own pocket, sharing profits, decision making and day to day running.
Pro's
LLP's are taxed like partnerships rather than a limited company
Liability of each partner is limited, so there is less risk
Con's
LLP's are subject to fines for late submission of accounts to Companies House
Set-up is more complex then for a standard partnership
Major problems can occur in the event of disagreement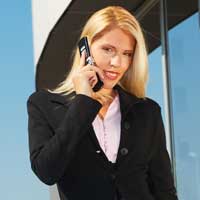 Limited Liability Companies
Limited liability companies are seen as an entity in their own right, separate from its members and their assets. As such, they are not subject to liability and the only risk is loss of any funds already invested into the company.
There are three main types of company under this umbrella. Each must be registered at Companies House and are governed by the Companies Act 2006. There are other requirements like having at least one or more directors. Limited Companies are the best choice for most people and this is our speciality. If this looks like the best option for you, have a look at our limited company formation packages  or speak to a member of the team on 0800 0828 727
Private Limited Companies – cannot offer shares to the public but can have one or more members

Public Limited Companies (PLC) – issue shares to the general public and must have at least £50,000 worth of shares in the market before it can legally trade.
Private Unlimited Companies – uncommon and usually only created for specific reasons.
As you can see, finances comes from shares but also from loans and profits re-invested into the company.
Pro's
Liability limited to investment only
Shares can be sold for funds
Con's
Late fee's for account submission to Companies House
Other legal duties and responsibilities.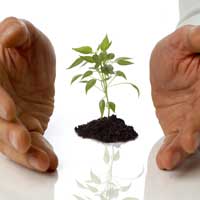 Social Enterprise
In most cases, designed for the good of the community, a social enterprise reinvests profit in the people. There are many types, but the most common are co-operatives or housing associations.
If you are still unsure what the best choice is for you, or you are thinking of registering as a sole trader or starting a company we're here to help. Among other things you'll need a company name. We can help you check the name you want to use isn't already in use, help with registration, get you a certificate of incorporation and support your business as it grows with our business support services.