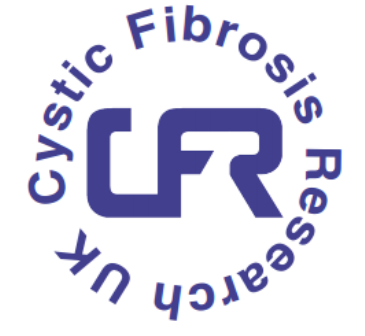 As well as helping to form limited companies, we also help charities and not-for-profit organisations startup.
Cystic Fibrosis Research UK is a recently launched not-for-profit organisation devoted to raising funds for research into cystic fibrosis. This hereditary and debilitating disease that is caused by a faulty gene affects over 10,000 people in the UK and causes the lungs and digestive system to become clogged with thick mucus, making it hard to breathe and digest food. There is no cure for the disease but the careful management of it through treatments including physiotherapy, exercise, medication and nutrition are increasingly extending the lives of sufferers.
Cystic Fibrosis Research UK was set-up six weeks ago by its Chairman, David Loftus, whose eight month old stepdaughter Isabella has the disease. His personal experience of this life-changing condition led him to form the charity, which has 15 staff and operates from Poole in Dorset. They have an external fundraising organisation that allows them to fulfil their primary function, which is raising money to fund research into the disease. All of the money they receive is distributed to research hospitals and helps to pay for things like equipment, education and physiotherapy. We caught up with David to learn more about the charity's origins, its work and goals for 2015.
Q – David, what prompted you to set-up Cystic Fibrosis Research UK?
A – "My life has obviously been affected by cystic fibrosis due to my stepdaughter's diagnosis and this played a big part, but a lot of people are unaware that around one in 25 people in the UK have the faulty gene that causes the disease. I decided to launch the charity as a way of increasing the awareness and understanding of it and to raise much-needed money that will fund further research into treatments and hopefully finding a cure one day."
Q – It can take time for fundraising efforts to make their mark, so how is Cystic Fibrosis Research UK going about it?
A – "We tried going down the crowdfunding route but it didn't work. Our emphasis is on going out and speaking to people. We're confident that raising awareness of the disease and our cause this way, as well as through social media channels will help us to succeed."
Q – Aside from fundraising, is there anything specific that the charity is working on?
A – "Cystic Fibrosis Research UK is pressing ahead with two initiatives that will undoubtedly improve the lives of cystic fibrosis sufferers. The first of these is a mentoring programme that will assist with the difficult transition that young sufferers face when they are transferred from paediatric to adult treatment once they reach their teens. The second relates to the varying degree of fat content in food and the difficulty this presents to sufferers when it comes to knowing how much medication they need to take with their meals. As a solution to this problem we are developing a mobile app that will accurately calculate the medication required according to the fat content of specific foods."
Q – Cystic Fibrosis Research UK has already done a huge amount in a short space of time, but what are your goals for 2015?
A – "We want to raise a total of £1.5m next year, with all donations going straight to the research hospitals. People with cystic fibrosis are now living longer than ever before and this has been made possible because of the research and treatments available. With the help of the public, we want to ensure that progress continues to be made in the years to come."
Cystic Fibrosis Research UK is committed to funding research into cystic fibrosis. The charity's website is about to go live so for more information on the disease, the charity and to make a donation you will soon be able to visit them at www.cysfib.org.uk.