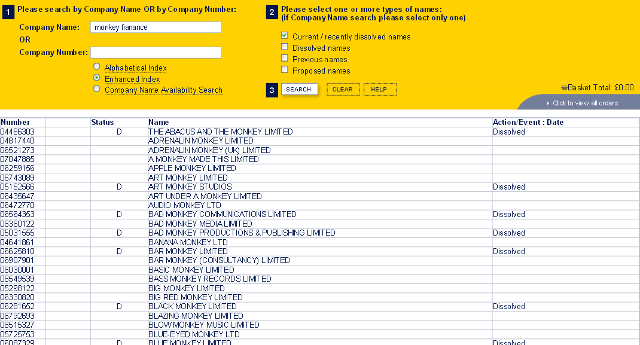 Sometimes the unfortunate happens and a limited company is involuntarily struck off the register. In most cases this is due to the failure of the directors to comply with the filing requirements. It may well have been accidental. Quite often companies neglect to let Companies House know about a change to their registered office address and therefore fail to get the warning notices sent to them and get struck off without their knowledge. In these cases the owners of the company will be keen to get back on the companies register.
Company restoration previously involved application through the court system for a restoration order. This was a costly and lengthy procedure. Luckily, the Companies Act 2006 (Section 1024) introduced a few changes meaning that under certain circumstances the Companies Registrar may restore a company to the register with a simple administrative order.
Section 1025 states that in order to carry out a restoration this way, a number of conditions must be satisfied:
1) The company must have been carrying out business at the time of being struck off.
2) "…if any property or right previously vested in or held on trust for the company has vested as bona vacantia, the Crown representative has signified to the registrar in writing consent to the company's restoration to the register. " – This means that where a company has been struck from the register (and dissolved), its assets are legally vested in the crown and a waiver must be granted before restoration can occur.
3) The accounts and records of the company must be up-to-date and submitted at the time of seeking the restoration.
4) All penalties must be paid up (if applicable).
As long as all these criteria are satisfied and a statement of compliance is drawn up and submitted to the registrar at the time of application, a company should be restored to the companies register. There are however, necessary costs to pay.
The Costs
The costs of company restoration include:
Further Guidance can be found on the Companies House "Administrative Restoration" page.