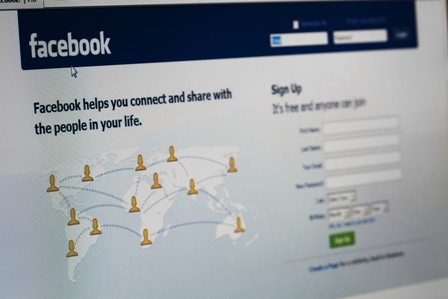 Until a couple of weeks ago most marketing, social media and search engine experts would have told you that your business had to have a Facebook Page. It was considered an essential part of any social media or search engine optimisation campaign. In the last few days we have spoken to social media professionals who are telling their customers to stop focussing on Facebook and to put the majority of their efforts into other sites and strategies. Some are even advising new clients not to bother with Facebook at all. So what have Facebook done to go from the heros to the zeros of social media marketing?
The Good Old Days
52% of the UK population have a Facebook profile making it by far the most popular social network in this country. Posting a link or story on your Facebook Business page meant that anyone who had 'liked' it would get that update into their timeline. Even better if one of the people who had liked your page commented on your post or 'liked' it again it could be seen by all of their followers and friends, massively magnifiying its impact.
Facebook Business Pages are free to set-up and it is free to gain followers, making it a cheap, quick and effective way to reach potential customers with your latest news and offers.
Facebook's New Regime
Updates posted by businesses on their Facebook Pages are now only going to around 20% of the people who are following that page. And it is suggested that the number of customers who get to see a business's Facebook updates may drop even further. Advertising Age have quoted an internal Facebook document which states that
"We expect organic distribution of an individual page's posts to gradually decline over time"
This is a deliberate decission by Facebook to make it harder for small businesses to get their message directly in front of customers.
Of course, if you do want your Facebook posts to still have the same impact they used to then you can pay. In the same internal document seen by Advertising Age Facebook state that businesses can pay "to maximize delivery of your message in news feed".
Where Next for Small Businesses?
It is pretty clear what direction Facebook are going in. Businesses will increasingly have to pay in order to get their message across to their customers. So where can new and growing businesses go to get their message out to customers?
1)      Your website – social media should be feeding in rather than taking the place of your business website. This is one place on the web where you can completely control your message so it is worth investing the time and resources in getting it to rank in the search results.
2)      Your blog – blogs are perhaps the original social media tool. Most blogs make it easy for readers to comment on your posts, follow your activity and link it from their own blogs and sites. If you don't have a blog then you should get one.
3)      Google Places – the new Google Places listings which couple Google Maps and Google+ are a fantastic resource for small businesses. They take all of the best bits of a Facebook page and make them open and friendly to the search engines so it maximises your chances of being found. Customers can follow you, leave reviews and see your updates and, at the time of writing, Google Places pages are completely free.
4)      Pinterest – currently mainly used by women in their 30s but expanding all the time Pinterest has proved to be a great platform for fashion stores, home décor and wedding related businesses. Pinterest is dedicated to sharing images and often what people share are things they want to buy, whether that be a new scarf or a new house (58% of users say that when they 'Pin' something it is to 'provide inspiration for a future purchase'). The images on Pinterest link directly back to the site they came on so people can click straight through to buy them.
5)      Twitter – Used by nearly 23% of the UK population Twitter is our favourite social network. It is completely open so anyone can search and see updates and profiles making it easy to get your message out there and to let customers contact you. It is free, simple to get to grips with and can be effortlessly updated from almost any device. All small businesses should be on Twitter.
It is easy to forget that most of the big social media sites are still only a few years old. Most are still working out how to make money and what their core business model will be. It is possible that Twitter or Google may start charging small businesses to reach customers. At the moment both seem happy to let people have a free account with the option to buy ads on top and there is no reason, at the moment, to believe this will change. Because social media networks are always going to be outside of your control it makes it essential that you have your own website and blog. These are spaces which will always be yours and which you can control the cost of.
The Company Warehouse offer a number of products and services to help new and growing businesses manage their online presence. Just contact our Business Consultants or give us a call 0800 0828 727 to find out how we can help your business.