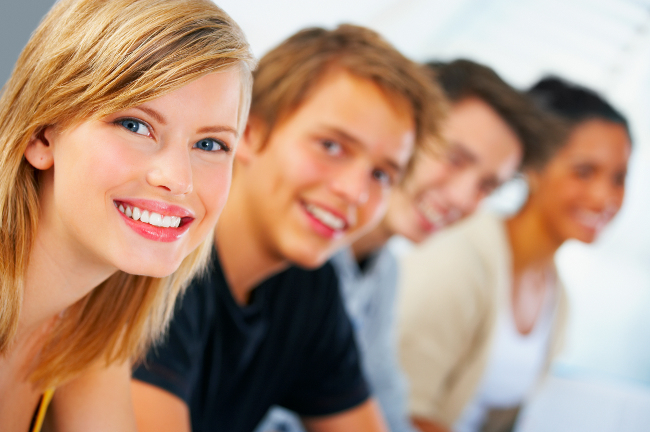 Yet another business start-up myth relates to customers. Many people think that having more customers is better. There are of course many elements to this myth, as well as many falsehoods and some truths.
Dealing with demand
Obviously having more customers could be better. As more customers mean more money getting spent with your business and therefore more profit. But can your business cope with the demand that goes with a large customer base? Failing to meet demand levels may push customers away to your competitors. It may also mean that there are delays in completing services or shipping products leading to a number of dissatisfied customers and a bad reputation. More than a few businesses have perished this way.
With lots of customers a rise in demand is obviously a big factor. Businesses subject to an unexpected rise in demand levels may well find they have more orders than they can cope with. There may also be a delay in payment. Late payment is a problem experienced by many businesses and in this situation it can often be a serious problem. The late payment customers will leave the business struggling to finance the production of further goods and services to sell to the other customers, which could be very damaging to the business. One way to deal with this problem is through factoring. Take a look at our previous article for more information.
Keeping them coming back
Having plenty of customers is great, but what are you doing to make sure they keep coming back? High-levels of new customers is excellent for turnover, but if they aren't satisfied with your service and go elsewhere after their first purchase then you're losing potential future business.
Happy customers are the best sort of customers. If you keep them happy then they'll keep coming back for more. Return customers will keep your business stable and allow it to grow. With a happy customer base, good word about your business will soon spread and your market will grow. Customer care is of paramount important to a new and growing business.
Knowing who your customers are
Having more customers may also mean an unexpected increase in business. You might suddenly be catering to different people, with different needs to those you expected. As the company grows, it may become clear that your market has changed without you realising. It is important to carry out market research regularly to ensure you know who your customers are (and who they could be), so you know what their needs are and how to provide for them. Failing to recognise your customers and their needs may mean you are not properly fulfilling their needs and thus not providing the best service.
Your business might start out providing high-quality goods at a price to match, but as the business grows you might find a large slice of your market (or potential market) would prefer a similar product for a lesser price. Noticing this could make a big difference to your business. This is just one example of course. There might be external factors which affect your business.
The changing market
As a business grows it may well need to adapt to changes in the market. Technology is having a big effect on modern business. As more and more people use mobile phones and computers for their daily news, the print industry is suffering. Newspapers and magazines are picking up on this, adapting to change and moving into the online world. Similarly, with the continued growth of the "iPod generation" and portable mp3 players, more companies are adopting the digital format for music, films and television shows over the standard format. HMV have just launched a digital store to cope with the changes to demand in the music market. Film rental services like Netflix and Lovefilm are now offering streaming services to cope with changes in demand.
Changes like this are essential to keep a business alive as the world changes around it. These things are well worth bearing in mind when carrying out a company formation or starting a new business.