In a speech today the Business Secretary Vince Cable praised the work of CDFIs and the CDFI referral scheme currently being run by the British Bankers Association. He did, reportedly, qualify his praise somewhat by stating that "nobody knows what the hell you do".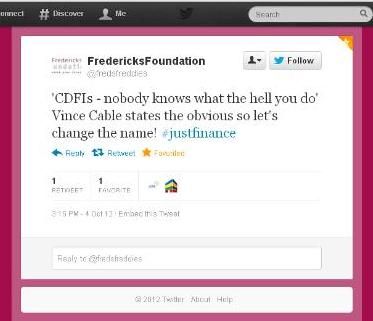 CDFI stands for Community Development Finance Institution. They are typically foundations, charities, government agencies or small local banks. Their aim is to lend money to people who cannot get finance from the mainstream banks. Often they focus their activities on disadvantaged communities or sections of society. They will often lend money to people with little or no security and in amounts too small for the mainstream banks to consider commercially viable. According to figures from the Community Development Finance Association (CDFA) CDFIs lent £23 million to 1500 businesses in 2010/2011. This resulted in the creation of 712 new businesses and 2168 new jobs. 55% of this money went to new start-up businesses. 46% of these businesses were Sole Traders and 36% were 'micro-businesses' with less than 10 employees.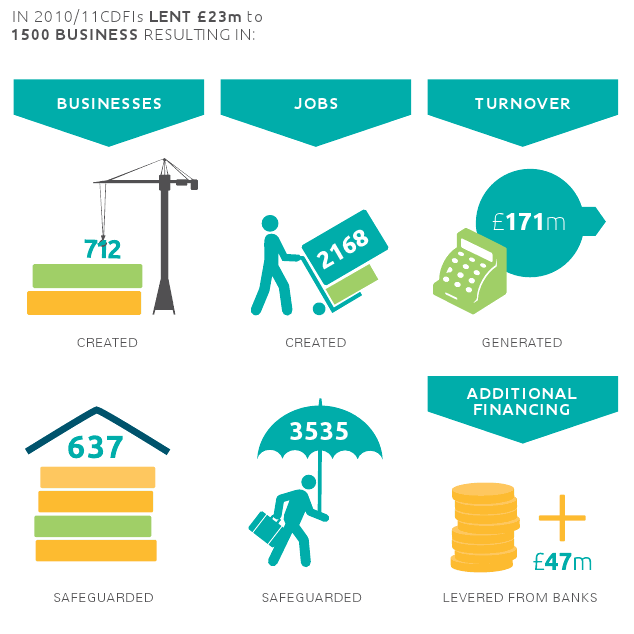 The purpose of Vince Cable's speech today was to announce a joint venture between the government, The Co-operative Bank and Unity Bank which will channel £60 million of funding towards CDFIs. The CDFIs will then forward the money onto small businesses in their local areas. If you want to take advantage of CDFI funding for small businesses and start-ups the CDFA provide a Finance Finding service.