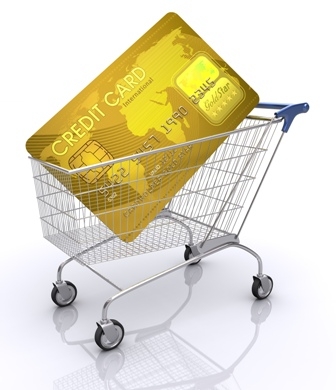 Word of mouth is just not enough anymore. To ensure consumers knock at your door, and not your competitor's, they need to be able to find your business easily. Gone are days when you know all of your neighbours, know what industries they work in, and which local businesses can provide the service or product you're looking for.
Money Saving Expert, Martin Lewis, warns his readers that "Directory enquiries services are money making machines. Many now charge over £1 per enquiry. Yet there are ways you can call for free from home, on a mobile or enquire free via the web". We are all looking at ways of cutting unnecessary costs, and searching online instead of using a traditional directory enquiry service is an obvious move. But is finding your business the only thing your customer does when they click to search?
An Ofcom survey from December 2012 found that "UK consumers are a nation of online shoppers".  For your consumer, searching online is not just a cheaper way to find you; it's the way to spend their money with you. The survey reported that "more consumers in the UK use the internet for shopping than other major countries".
Why do UK consumers love to shop online? The BBC report on the survey suggested that the UK's fondness for net shopping is, in part, driven by mobile devices." We're a nation of commuters. The Daily Mail reported that "thousands of British workers now spend an average of 75 minutes each day commuting." It is easier and faster and a good use of timeto shop on the go.
The same Ofcom survey on UK online shopping also showed that there was a 10% increase in online shopping between 2010 and 2011, we spend more time shopping online than our European counterparts, and Smartphone ownership nearly doubled between the beginning of 2010 and mid 2011. The article is well worth a read, and showed that though growth is occurring globally, it is fastest in the UK. Indeed, "consumers in the UK spend an average of £1,083 a year on internet shopping, compared with Australia which spends the second highest at £842".
In his article entitled "London's Moment" in Wired, April 2013, Matt Cowan explores the reasons why the UK online market is the place to be. He references "the Boston Consulting Group's 2012 report, 'The Connected World' [which indicates that] the internet economy's contribution to the UK GDP is at 8.3%, higher than any other G20 nation's," and this figure is forecast to increase. People are ready to spend and, all you need to do is direct their spending towards your business.
Have you got the online presence you need? Are online-shopping-happy Brits going to find you, and then spend their money on your product or service? At The Company Warehouse our dedicated team of consultants can talk you through the best ways to build a bespoke website which can be easily found, is simple to navigate through, and could be the difference between a few word of mouth referrals and the genuine growth your business needs.