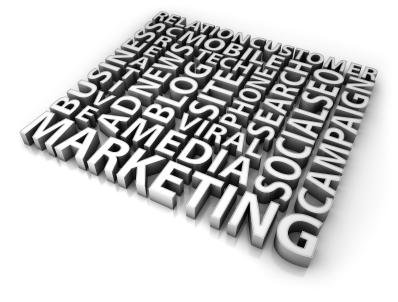 Social media is becoming more and more important for small business. Getting your new business noticed and standing out from the hordes of other businesses out there is one of the great hurdles faced by all SMEs – which is why more and more people are turning to social media and networking tools to expand their market.
Recent research carried out across a range of 1,898 businesses by SocialMediaExaminer.com found that a large percentage of small businesses were using social media to market their business.
The study shows that although B2B companies use social media more than B2C companies, both are using these marketing tools more in 2010 compared to 2009. The increase is not just in the range of tools being used, but also the amount of time spent on social media marketing throughout the working week:
"76% of marketers are spending at least 4 hours each week on their social media marketing efforts."
Although the majority of people only spend a small amount of time each week on social media marketing, the study also showed that a large percentage of business owners and marketers are looking to invest more time in it. There are significant benefits to doing so; in terms of increased website traffic, improved SEO, reduced marketing expenses, increased sales leads, enhanced business exposure and improved partnerships/business relations – all through the use of the various social media marketing tools available to small business.
At least 67% of marketers plan on increasing their use of blogs, Facebook, video/YouTube, Twitter and LinkedIn.
You might be surprised to learn that the list of social media tools includes (in order of popularity):
Twitter
Facebook
LinkedIn
Blogs
Youtube
Social bookmarking sites
Forums
Digg, Stumbleupon, etc
Ning sites; and
MySpace
The most popular social networking tools are heavily used by the majority of small businesses taking part in social media marketing and most of those people report seeing significant results from their use.
I have previously written about The Importance of Business Blogging, yet blogging is just one part of the social media toolkit. Driving traffic to your site, increasing your business profile and boosting sales are all your end goals and social media is an excellent way to enhance your marketing in these areas for a low-cost.
Many businesses report improvements in these areas after a number of months invested in social media marketing. It takes time and commitment, but social media could make a difference for your business. Why not get stuck in today?
Related Reading: