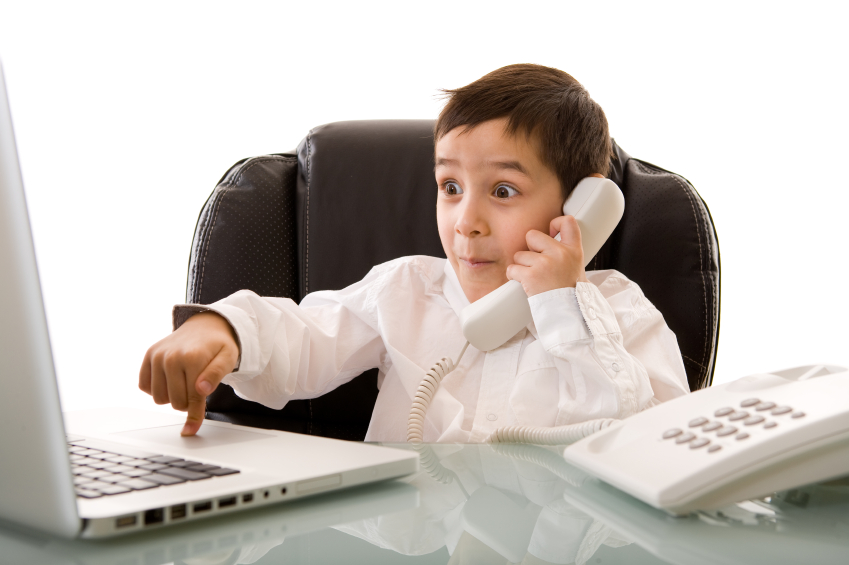 I recently read an interesting article over at Startup Professional Musings about children as young as 9 starting up in business. Martin Zwilling (the author) points to another website where numerous American children are seen to be starting early in business. Of course, in today's modern age with easy to use technology and the resurgence of Web 2.0, more and more young people are starting business online.
Viral Marketing New Business
A recent news story emphasises how easy it is for young people to get started in business or even to get noticed. A 17-year-old developer from Scotland just recently caused a viral trend on Twitter with people using his "Twifficiency" app to essentially send his message virally across the internet. He was so well noticed that Facebook founder Mark Zuckerberg added him to his follow list.
Starting Young
With the importance of small business in UK as well as elsewhere, it's no surprise that more and more people are being encouraged to start young. The recent introduction of the Entrepreneurs Scout Badge is a perfect example. Educating the youth of the country into a business mindset from an early age will encourage the foundation of new business as well as the improved functioning of already established enterprises.
Young business start-ups need the same support as any other and although these businesses might well start in a bedroom, many companies across the UK have grown from such small beginnings. If you're a young person looking to get started in business, get the support and guidance you need with the UK's leading company formation agent – TheCompanyWarehouse.co.uk.