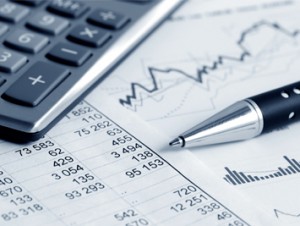 This month HMRC bought out their first batch of online personal tax accounts to a mixed reaction from business owners. Billed as a much easier way for self-assessing tax payers to work out what they owe, the Personal Tax Account will work in a similar way to online banking. This innovative new account will help people and businesses across the country manage their tax affairs more easily.
David Gauke, the Financial Secretary to the Treasury, said: 'Giving customers the ability to manage their tax affairs online is our latest step towards a fully digital tax system. This government is determined to revolutionise how we deliver public services and the tax system is no exception.'
At the moment 85 per cent of Self Assessment tax returns are already done online but by early 2016 the HMRC aim to have five million small businesses and ten million individuals accessing their online digital accounts. In further streamlining plans, the HMRC have announced that by 2020 they want to enable businesses to be able to manage their taxes together as part of their day-to-day running, rather than as a separate task. Most businesses will simply be able to log-in in order to review their tax details and make payments and will therefore not need to send an annual return.
HMRC is currently phasing in the new scheme, which was launched as a test in July of this year. The current pilot online accounts allow the user to view personal details and link to income tax-related online forms as well as the ability to use a Tax Estimate Service, telling you how much tax you will pay through PAYE. Many more services are planned for the scheme including Tax Credits, National Insurance and Self Assessment.
According to the HMRC, individuals and businesses will receive secure messages to remind them when it's time to do something, eliminating forgotten deadlines and late fees. Taxpayers will get a real-time view of their tax affairs and be able to see how their tax is calculated. The aim is that digital accounts will give small businesses greater control and understanding of their taxes. The account will eventually bring all tax information together in one place, to be easily accessible by the millions of people that complete annual tax returns every year.
This will be one of the biggest-ever changes that HMRC has made to the UK tax system. This change will hopefully relieve some of the pressure on the everyday taxpayer so that HMRC does more of the paperwork that taxpayers currently complete for themselves. Despite the positive intentions of the HMRC, the news hasn't been well-received by all. The news of the new personal tax accounts also came with the information that from 2018, self-employed people and landlords will have to update HMRC quarterly instead of annually if this activity is their primary source of income. (BT)
For many, the online version of completing taxes will be a much simpler and easier way of keeping track of annual tax affairs. However, HMRC are preparing to provide extra help and support for those that will inevitably have trouble with the transition. For those that don't want the extra hassle of dealing with taxes at all, the taxpayer can nominate an agent to manage their digital account on their behalf. Individuals and businesses who authorise an agent to deal with their tax affairs will see the same picture of their tax affairs online as their agent does.
If you would like any help in managing your business taxes or company accounts then The Company Warehouse can help you. We offer a comprehensive Startup Accountancy Package that is perfect for small businesses and startups.