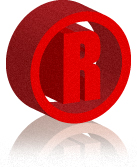 Starting a new company, you will want to give serious thought to registering a trademark. Trademarks are deemed to include such things as brand names, company names, logos, words and phrases and even sounds.
Registering your company trademark will protect it and allow you to prevent other companies from selling goods or services using your trademark (and potential good name).
Trademarks are broken down into various classes under the categories of either goods or services. In running your company you may be selling both goods and services, from various classes. (Take a look at our Trademark Registration Classes page to see which categories your company will need to be registered under). It is possible, because of the classification system, that a trademark may be registered by one company for a product under a certain classification and then another company might register a similar or identical trademark, under a different classification for a service. An obvious example of this is the "Polo" car manufactured by Volkswagen and the "Polo" mint by Rowntree.
Registration gives you the automatic right to take legal action against anyone using your logo, brand name or other trademark in an inappropriate way. As you can see this might be more complex than it initially appears, so it is always a good idea to seek legal advice on the matter.
Leaving your trademark unregistered can mean that people are free to exploit your good name and potentially damage your reputation. It is still possible under common law to take action to prevent this but it is more complicated and expensive. If someone uses your trademark under these circumstances it is known as "passing off". You can take action to stop them from doing so but you will have to prove that the public relates that trademark to your product or service and the other persons products being mistaken for yours have lead to damage to your business.
Getting Your Trademark Registered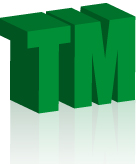 You will be required to apply to the Intellectual Property Office TradeMarks Registry, filling out the necessary forms, paying the fees and carrying out the searches. New trademarks are published weekly in the TradeMarks Journal and are open to objection for the first two months of registration.
Standard trademark registration applies within the UK, offering you nationwide protection. If you plan to trade abroad at any point you might want to think about "Community Trademark" (CTM). This registration allows protection of your trademark(s) throughout all the member states of the European Union. For further afield you might want to think about registering your trademark for world wide use by registering under the Madrid System. One of the requirements for registering through the Madrid system is initial UK TradeMark Registration.
Our TradeMark Registration Service makes process of registering your trademark hassle free. The price includes the official registration fee and cost from £0.99 per week!
The Trademark registration process usually takes between 5-6 months, in some cases this has been longer, but your Trademark is deemed to be protected from the point it is submitted with the IPO, stopping anyone else from registering it as their own (unless for whatever reason your trademark application is rejected).
The Benefits of Registration
There are a number of benefits to registering your trademark:
They will help you build recognition for your company and brand in the market place. Potentially, your trademark could become very valuable.
Gives you an automatic right to sue people infringing your trademark.
Long term registration – once registered your trademark will last for ten years (after which it can be renewed indefinitely).
Allows law enforcement agencies to take action against people counterfeiting and using your trademark without your permission.
Protection is nation-wide or even within the European Union with CTM registration.
The right to use the ® symbol with your trademark, showing its registration and protection. Improper use of this symbol is subject to legal action under Section 95 of the Trademarks Act 1994.
Remember that simply registering your company name will not protect your products or services. You will need to register your trademark as well to stop people using your name on their products.
Domain Names and Trademarks

Registering a trademark doesn't give you automatic rights to a specific web address (domain name). However, once you have registered your trademark, especially if it relates to your company name, you may want to register a domain related to it as well. Our domain name registration service is fast, easy to use, with prices starting from as little as £1 per annum. So to get yourself fully covered, The Company Warehouse offers all the services you will need. Register your Company with us and at the same time, set up your company domain name and get your TradeMark Registered. Doing all this at the time of company formation ensures that you are fully protected against other people using your name(s).
Why Use The Company Warehouse?
There are a number of reasons to choose us to register your trademark, rather than going it alone.
Due to the nature of our business, The Company Warehouse has experience with helping companies from a wide range of industry sectors, as such we have a wealth of experience with registering trademarks in all classifications and types.
On your behalf, we can identify and expand on the relevant classes to fully protect your "brand"
We can provide guidance on the different registration options available.
Our specialist trademark team can provide you with information on how to use the registered trademark as a tax efficient asset.
The Company Warehouse can draft all the forms and applications documents with minimal essential information from you.
Registering a TradeMark, you might also require a logo. Our experienced graphic design team can help create a logo and corporate identity for your new company.
The registration process is monitored by us on your behalf throughout the whole period (registration can take up to 5-6 months or more in some cases).
Our service also incorporates a back up storage for your trademark details and certificate.
We provide guidance on how to enforce your registered trademark against any 3rd parties that you might think are infringing it.
Register Now!
Our TradeMark Service makes the registration of your new trademark straightforward, take a look at our website and contact one our specialist trademark registration team on 0800 0828727.