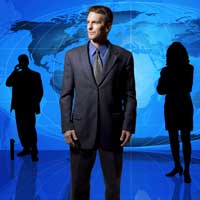 According to the BBC (Inflation expected to exceed 3%), the return to 17.5% VAT has had an effect on inflation. Inflation has apparently risen over recent months and analysts think that it might well increase further to 3.5%. It's not all bad news though as the experts predict a drop back to more appropriate levels by the end of the year. Slowly the United Kingdom is coming out of its economic recession and things are starting to look up.
In the mean time to help business people get ahead, here at The Company Warehouse, we are offering inflation beating prices. Our company formation packages start from FREE, so you can take advantage of a professional service to get your new company started and off the ground, but keep costs to a minimum. We've noticed a rise in people forming new companies of late and we're happy to help new start-up's to get ahead.
If your company needs to register for VAT, we can provide you with a professional service to help you get registered. Take a look at the articles on our blog and VAT Registration FAQ for more information.
Why not register today and see what The Company Warehouse can do for you?