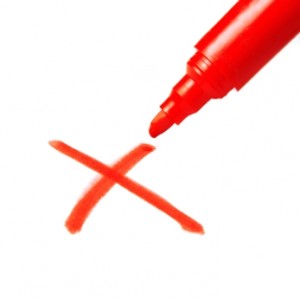 When you start a new limited company, the company is placed on the Companies House register. There are some circumstances where a company may be removed from that register. This is known as a "strike off" because the company is struck from the register.
There are a number of ways your company may be struck from the register:
Voluntary Strike Off
If at some point you decide you no longer want to carry on in business then you can apply to Companies House to have your company voluntarily struck from the register. This is done using Form DS01 and submitting directly to Companies House.
Companies House have some checks to ensure that companies are not seeking a strike off inappropriately. This includes requiring that:
Your company has not traded in the last 3 months
You have not changed the company name
You have not disposed of any assets inappropriately
You have not done anything which would impede the strike off.
Non-Operating Strike Off
According to Section 1000 of the Companies Act 2006, where Companies House has reason to believe that a company is not operating or carrying on business, then it may (once the proper procedures have been followed) strike that company from the register.
This may occur in some instances where a third party has reported a cease in trading or for other reasons. If a director of the company wishes to, they may apply to show that they intend to carry on business with the company and prevent it from being struck off.
Non-Compliance Strike Off (Accounts)
A limited company is required by law to submit the proper accounts and annual return each year. This is simple accounting compliance and failure to properly file these accounts can lead to a company being struck off the register.
Insufficient Directors
There may be occasions where a company is left with insufficient directors in order to legally operate. By law a private limited company is required to have at least one director, while a public limited company needs two. Sometimes people go into business together, only to fall out at some point in the future. Both parties may try to resign as company director by (this can be done voluntarily by submitting Form 288B) in which case the company will be left without the necessary number of directors and the registrar will take action to strike the company from the register.
Theoretically, if a company was run by a single director who then died before appointing another director, this is another circumstance where a company might be struck from the register.
Non-Natural Directors
The Companies Act 2006 put in place the legal requirement that a company must have at least one "natural" director – in other words, a human being of at least 16 years of age. Although it is possible for another company to be the director of a limited company, they cannot be the sole director. So any company which had a sole director aged less than 16 years old or was a company as of the 1st of October 2010 could be struck from the register. It is essential that every limited company have at least one natural director of the correct age to avoid these unnecessary complications.
Potential Fraud
Where a director or the company as a whole has operated in such a way that it has wrongfully traded or committed fraud, then it may be possible that the company will be struck from the register. In the same way, a person may object to a company voluntarily dissolving where this is the case.
Company Restoration After Strike Off
It is possible for a company to be restored to the register after a strike off has occurred under certain circumstances. This is known as a company restoration and requires certain criteria to be fulfilled. Contact our company restoration team on 0800 0828484 for more information and guidance