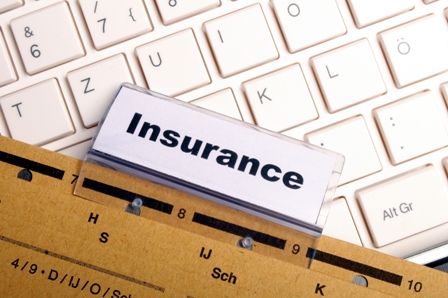 When starting a new business people tend to focus on the positives. They think about how good their idea is, how much money they are going to make and what they are going to spend it all on. They may not think about what they are going to do if things go wrong and how to insure themselves against these risks.
Business insurance is not just a safety net for when things go wrong. It can also be a legal requirement for businesses to carry some types of insurance.
The exact type of insurance that you need for your new business will depend on what your business is doing and what stage it is at. Examples of the type of insurance you may need are:
Insurance if you are in the early stages of planning your business
If you have formed a company or registered as a sole trader but are not yet actually trading as a business you may not need any insurance. If you do not employ anyone then you won't need Employer's Liability Insurance and if you do not have customers visiting your premises and you are not providing any goods or services then you can probably hold off on getting insurance.
Insurance if you are opening a shop or café
If members of the public will be visiting your business premises than you need Public Liability Insurance. This protects you if a customer has an accident and is injured while on your premises. If you are going to have any employees then you will also need Employers Liability Insurance. This is a legal requirement in almost all cases where you have staff and the certificate proving you have it needs to be displayed where your staff can see it. There are heavy fines if you don't have Employer's Liability Insurance when you should have.
If you are selling products then you will also need Product Liability Insurance. This is to cover you if someone is injured by a product you have sold them or if a product you have sold causes damage to property (e.g. it catches fire).
Just like home insurance you will also want to protect your business premises and contents with some Business Premises Insurance.
Insurance for tradesmen
If you are a plumber, electrician or similar tradesman who is visiting people's homes to do repairs then your insurance requirements are basically the same as someone who is running a shop or café. The Public Liability Insurance will cover you if someone is injured by tools or materials on your site (obviously it may not cover you if you have been negligent and caused a dangerous situation). The Product Liability Insurance will cover things that you have installed or fitted and the Employer's Liability Insurance will cover anyone who is working with you.
You will also likely need van insurance and business property insurance in order to cover tools and materials which might be stolen.
Insurance for consultants and contractors
If your business is to give advice or to offer a service then you will probably need Professional Indemnity Insurance. This covers you in case your client suffers a financial loss in case of something you have done. So, for instance, if as an accountant you offer someone some bad financial advice, or as an IT contractor you set up their network incorrectly this would cover you for any damage and losses the client may claim. However, it is important to note that Professional Indemnity Insurance won't cover you for 'faulty workmanship', it is intended to cover advice. In the case of the IT contractor it would cover a badly designed computer network that failed but not one which failed due to poor wiring.
How much does business insurance cost?
The cost of your business insurance is going to depend on which types you need and how much you need to be covered for. A small café might need Public Liability Insurance, Business Premises Insurance and Employers Liability Insurance but the total value of what they are insuring could be quite low. On the other hand an architect could just need Professional Indemnity insurance but this could be to cover projects worth tens of millions of pounds.
As with car insurance or home contents insurance it is best to shop around for the best quotes when looking for business insurance. A good place to start is the Simply Business website. They are a specialist price comparison site for business insurance.