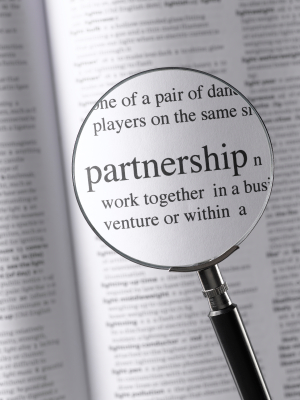 Partnership occurs where two or more people go into business together with the intention of making a profit. Establishing their business and registering as self-employed they share the decision making, any profits the business makes and also any debt the business accrues. The partnership business itself, has no separate legal structure and entirely rests on the partners. So once they retire, die or move on, the business ceases. There are various types of partner who might form part of what a partnership is. These include:
Sleeping partners – individuals who invest money in the partnership and no more. They are still liable for the debt, but have no say in the management.
General partners – are involved in the general management of the partnership. They both invest and have a say in how the business is run.
Companies – it is possible for other companies to be partners in a partnership business. Functioning in the same way as any other partner.
What is an ordinary partnership?
An ordinary partnership is made up of what the sort of business discussed so far. Subject to all the liabilities that a partnership business might encounter in its functioning. Partners are made up of two or more of the above types of partner and each must be registered as self employed, submitting individual (Self Assessment) tax returns each year. They must also pay NI and other relevant contributions.
What is a limited liability partnership?
Another legal form exists as a half way point between forming a limited company and running an ordinary partnership. This is a limited liability partnership. Quite simply, a limited liability partnership is a business where the individual partners are not responsible for the debt the business accrues. They share the running of the business in the same way as partners in an ordinary partnership, but avoid the personal risk to their own finances in the same way as shareholders in a limited company do. The other main difference is that limited liability partnerships must be registered with Companies House. For more information, see our website page and our limited liability partnership formation service.
Other options?
Don't assume that LLP's or ordinary partnerships are the only way to run a business with a partner. It is perfectly plausible to register a limited company and for "partners" (shareholders/members) to take equal shares in the company and therefore have an equal say in how it is run. There are many advantages of forming a limited company over the other legal forms of business, including the fact that the business will survive beyond the life of the business partners. Partnerships are generally subject to higher personal tax rates, so if you want to make a tax efficient business, forming a limited company is usually a better option.
For further guidance, take a look at the other articles on our blog or speak to a member of our business consultation team today on 0800 0828 727.