---
Key Features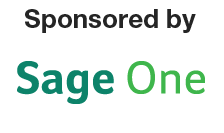 ORDER NOW
Quick Overview
Eligibility
UK residents
Must be starting a trading business with a turnover of at least £10,000
Must be forming business for your own use (not on behalf of a client or customer)
Must be willing to undergo a credit check
Must take part in a demo of Sage One Software
---
Government Fees:
The Companies House Filling Fee is paid by The Company Warehouse (saving you £13)
---
Delivery Costs:
NONE
---
Recurring Fees: NONE
---
Other Fees: NONE
Credit/Debit Card Fees:None
If you do not meet the eligibility requirements outlined above you may be able to use one of our alternative packages or upgrade your company formation package for £20
Terms and conditions
How does it work?
You use our free company name search tool to check your new company name is available.
You fill out some basic information about what the company will do, your address and who the company directors will be.
We form the company for you with Companies House.
We give you your official company number and certificate of incorporation.
Is it for you?
This package will register a Private Company Limited by Shares at Companies House. You will be able to add multiple company directors and allocate shares to them.
This company formation will get your company name officially registered and give you a legal structure to trade through.
Managing your company finance
To help you make the most of your new company we can provide you with free accountancy advice and free bookkeeping software. You will also be able to order PAYE and VAT registrations with your company formation.